Graphic Installation Services in New England
If you are in need of a  graphic installation company in New England, that will not only print your products but will install these beautiful graphics on walls, vehicles, and windows then you know a service like this is hard to find. Luckily Park Press Printers is your local union print shop that will always have your back. Park Press Printers is your premier custom print shop and Graphic Installers for all of New England.  
Why you need an installation company?
Graphic installation can be a very complex project. You need an expert with years of experience to make sure the right steps are taken to make your graphic installation a work of art. In many situations, installations take place in construction zones or in areas where only OSHA certified employees can go. We make sure to follow all the rules and compliances to get the job done safely.
Installation Services We Offer
We offer a large variety of installation services. From vehicle wraps to building wraps to window graphics. Here is a list of the most popular graphics we have installed: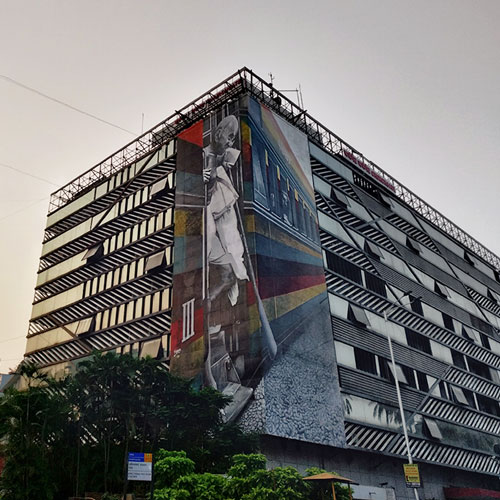 Large Format Installation
With Large Format Printing, bigger is better. But what constitutes a large format print? Large Format, in the printing industry, is actually kind of a relative term. Since every machine is created differently so isn't every large format print. At Park Press Printers graphics beyond 3ft enter into our large format criteria. But 3ft is just the short end of this spectrum. When we say large format installation we mean LARGE format installation. We are regularly installing billboards that stretch up to 48ft wide! Our talented large format installers are certainly not afraid of heights. You will find them all over New England installing on large scale items like billboards or building sides.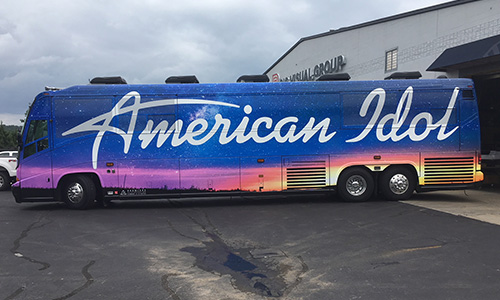 Vehicle Wrap Installation
Vehicle wraps are the moving billboards of the advertising community. What better way to get your message to a boatload of people than to advertise your business on the side of a boat, or bus, or whatever! There is no vehicle too big or too small for the graphic installers at Park Press Printers to wrap. Choose from a full wrap or just parts of your vehicle.

Window Graphic Installation
One of the best ways to advertise your business is with a window graphic. What better way for passerbyers to see what you have to offer? Park Press Printers offers 4 types of window graphics that will surely stylize your business.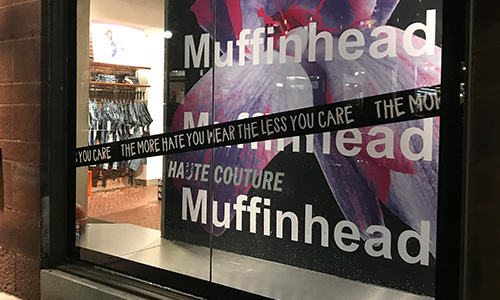 Window Clings
Window Clings are one of our most common window graphics. They are easy to install and easy to take down. Often times we create these for restaurants and businesses that are running short promotions. The window cling is printed on weather resistant material making it perfect for both indoor and outdoor application. 
See Through Vinyl
Often found in doctors' offices and dentists' offices, the see through vinyl offers a certain ambiance. These removable acrylic stickers are made on material that has low opacity. The image is clear but doesn't block out light coming into space. 

Adhesive Vinyl Wall Graphics
Adhesive Vinyl Wall Graphics are not just great for windows but for really any wall surface. Change the look of your office, restaurant or shop with stunning full length wall graphics. Our graphic installers have years of experience setting up wall graphics and will travel all over New England to get the job done. 

Floor Graphics
Adhesive Vinyl Floor Graphic
We talked about billboards, buses and even windows, for advertising but did you know you can transform high-traffic floor areas into attention-grabbing ad space too? An area that often goes unutilized is the floors or businesses. Park Press Printers can print and install eye-catching 3D prints that will be sure to capture the attention of your customers. 
These are just the tip of the iceberg. If you are interested in our services contact Park Press Printers today for a free custom quote. Our customer service reps are always standing by to make your installation dreams come true.