A sign is your brand's visual identity and is often the first impression that you create on your customers. Choosing a good sign for your business can be a major decision as well as a big investment. It is important that you choose a sign company that is not only capable of giving you a good design of a sign but also capable of producing a high enough quality that will last for years through different seasons.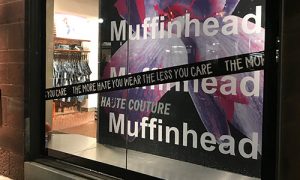 At Park Press Printers, we have been in the signage business for over 80 years, delivering happiness to thousands of customers every single day. We understand that every business is different and we promise to help you choose from a variety of designs as well as quality that would best fit your budget. We provide our services to Peabody MA, Revere MA, Salem MA, Saugus. Somerville and Worcester. So, if you are from any of these areas, be sure to contact us today.
Here are some more things to consider while choosing a sign company for your business:
Experience in manufacturing
Although the manufacturing of signage is not rocket science, it does require a lot of industry-specific knowledge. These can be in terms of best practices and the most current product offerings, along with the appropriate trade skills to produce signs that will last the test of time. Manufacturing signs require specific training, formal certifications and the experience to produce high-quality signs.
Creativity
Signs can create a lasting impression about your business so it is important that you make it a good one. If you cannot come up with the idea of a sign on your own, you need to depend on the sign company to do this for you. For this, have a look at the previous designs of the company and the success that each of them has had on the business.
So, if you are interested in our services, contact us today.