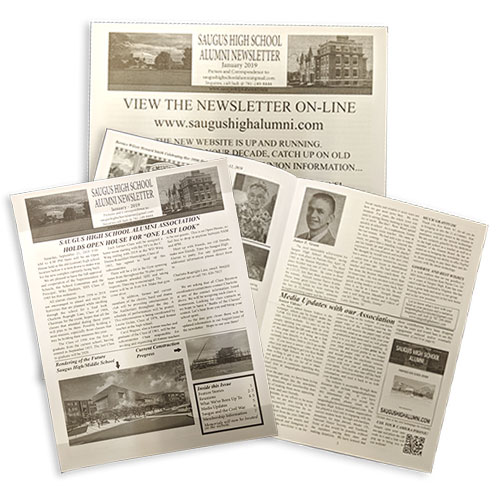 Union Newsletter Printing Service in Massachusetts, New York, and Washington D.C.
Park Press Printers offers Union Newsletter Printing Service in Massachusetts, New York, and Washington D.C. Contact a representative today to get started on your order.
In this day an age, there is a misconception that newsletter printing has died and all hail digital newsletters. But the people spreading these rumors are sadly misinformed. In fact, they are so out of touch with the world of printing that they are unaware of how printed newsletters are still boosting sales, but they can aid in boosting sales for email newsletters as well.  And lucky you, I am going to tell you how. 
Do I have your attention? Good. Let's continue.
Every day your inbox is being flooded with emails.  Newsletters, coupons, junk, etc. I am sure you are very familiar with this. Because of all the easy access to sending email campaigns business are taken advantage of this, rightfully so. What is not being considered is that every day many of these emails are being overlooked. When we are constantly bombarded with content daily the content of yesterday has no chance of staying relevant. So how do we get the attention of our clients???***In walks the printed newsletter***
3 Ways Newsletter Printing Will Capture Your Audience
First, you can't deny the satisfaction of getting something in the mail. The act of receiving printed newsletters, physically handling, reading, clipping deals and coupons, and saving the physical copy has a positive effect that cannot be replicated online.
When customers receive your printed newsletter, they recognize and appreciate the fact that you're investing real money in communicating with them. They realize that you are providing information and entertainment, and expressing appreciation for them. This engages a trust with your client that emails do not have.
Second, according to a study done by a major newsletter publisher, more than 80 percent of respondents indicate they always read the print newsletters and magazines they subscribe to or receive free, regularly, from businesses they have relationships with. Those same respondents said they read ezines, blogs, and other digital media included in paid subscriptions only about 20 percent of the time. Those are staggering numbers! That is a 400 percent differential. The bottom line is if your ezines are being terminated by the delete button you're never going to win. This also means that consumers place a higher value on printed publications vs online publications.
Third, print newsletters have a much longer shelf life. Let me reiterate, emails can and will be deleted. Although newsletters may not have an immediate effect, since they are a hard copy they stick around. It's not uncommon for me to hear from a client saying they just got around to reading the newsletter and have questions on a product, service, whatever. How often do you think somebody settles into their comfy chair for an evening and reads email or blog posts from months ago?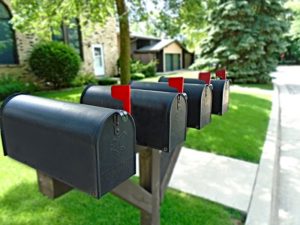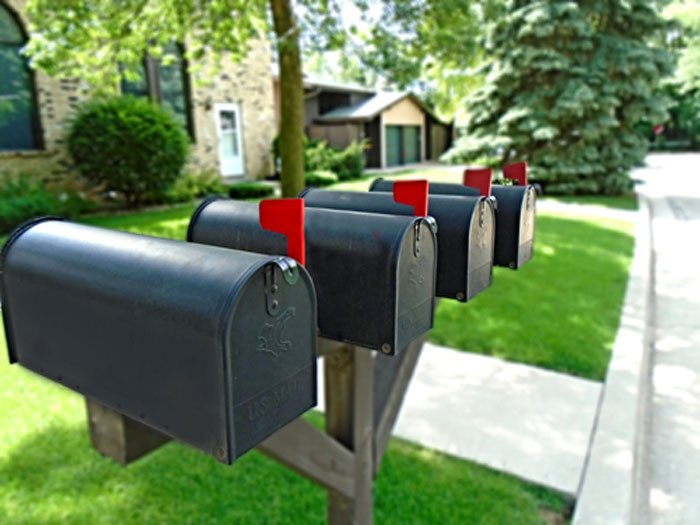 Direct Mail Newsletters and Email Blasts
Direct Mail Newsletters are still one of the best ways to reach new clients. With direct mail newsletters, you can capture a local audience that will continuously buy from you. Let's get into how your email list and direct mail newsletters can aid in a profitable marketing campaign together. The method is an oldie but goodie and has been used successfully by all of the top marketers. I am referring to a sales funnel drip campaign.
Step 1: Create Ads
In order to run a profitable funnel campaign, you need to collect email addresses. You can do this by targeting Social Media subscribers or running an online ad campaign. You can also use your current clients or potential clients emails. The purpose of this is to bring people to a sales page. 
Step 2: Offer Free Content 
On the sales page, you will offer the customer free content to sign up. This can be short but it has to be helpful.
Step 3: Offer A Subscription
After you run an email campaign providing free content to your clients you are now ready to offer the subscription. Now that you have the trust of your clients they are more likely to make a purchase. You can use your subscription to target and retarget your clients with your direct mail newsletters.
9 Newsletter Folds We Offer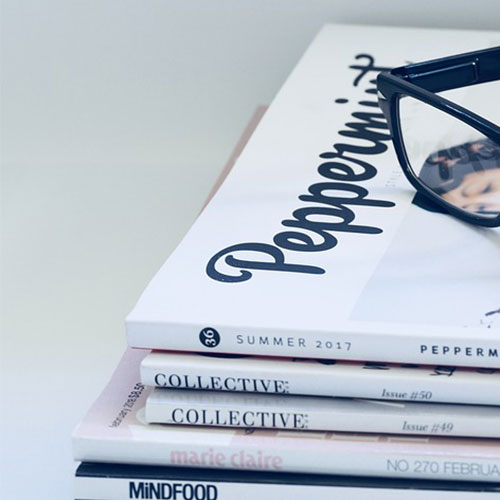 Union Booklet, Magazine and Short Run Magazine Printing in Massachusetts, New York, and Washington D.C.
If you are looking for Union Booklet, Magazine and Short Run Magazine Printing in Massachusetts, New York, and Washington D.C. then look no further. Whether you need a few copies of a magazine or 1,500, we are your one-stop print service provider.  With over 15 years of experience, state of the art technology and in house designers, Park Press Printers provides superior quality without breaking your budget. Our union booklet and short run magazine printers are some of the best in the country. 
Union Magazine Printing Offerings
At Park Press Printers we pride ourselves in the ability to produce fast and quality products like union newspapers, newsletters, books, and magazines. When it comes to magazine and booklet printing we offer two types of binding. 
Saddle Stitch Magazines and Newsletters
First, we offer Saddle Stitching for magazines from 8 pages to 80 pages in increments of four (4) pages and for newsletters 4 to 60 pages. Saddle Stitching is where the magazine is printed on double wide paper, folded in half, and stitched with wire -- similar to staples. Our Duplo Saddle Stitcher automatically trims the face edge cleanly at the desired size and compressed the spine for professional results. 
Perfect Bound Magazines and Booklets
The Second binding type we offer is Perfect Binding. Perfect Binding is a glue binding that most Paperback Books use. Think of Vanity Fair. It has a squared spine and, provided the spine is large enough and the necessary spine data is submitted, can be printed on. Perfect Binding must be at least 40 pages and increments in 2-page increase to over 500 pages.
Both Saddle Stitch and Perfect Binding can have Covers or be Self Covered. For certain cover stocks, we also offer options like aqueous coating and spot UV. 
There is a lot to know about papers, but here is a quick rundown.
Gloss Papers:

Gloss papers are best in magazines and monthly/quarterly readers. They offer the best (lowest) cost while being excellent quality.

Matte Papers:

MAtte papers are typically chosen for high end fashion and publications for the Arts. While the paper offers excellent quality and a unique feel, don't use in environments where readers will have dirty hands as dirt transfer is common (i.e. construction).
Bond Papers: Bond papers are good in products that need to be written in. This paper offers good quality and is a perfect fit for things like workbooks and coloring books.
Newsletter Information•
Print on a variety of Text (Thin Paper Stock), or Cover (Thicker Paper Stock) or their equivalent in Uncoated Stocks.
We offer many different styles of folding including:
– Single Fold
– TriFold
– Double Parallel Fold
– Z Fold
– French Fold
– Roll Fold
– Gate Fold
– Double Gate Fold
Typesetting and design services available
Exact color matching for PMS inks.
1, 2 or Full-color printing.
Our customers are saying a lot of really great things about us! See what they are saying, or write a review.
Testimonials

I appreciate this so much I was a little late on notifying you and sending in the PDF and ones again your company came through and produced an amazing paper and a speedy delivery we're all all so grateful!
Sibley Dickinson
Noble and Greenough School

That's fantastic! You guys have really impressed me with these orders. I don't think I've worked with a print shop this flexible and agile the whole time I've been in art production. Thanks for the hard work! I look forward to seeing the result!
Nathan Cheatham
Cognitive Scale
Gabe, Brian,
I just want to say thank you for the amazing job you did with the postcards. They are by far the best-looking piece of campaign literature that my dad's put out since his first campaign in 2003. He's so pleased and we are both eagerly awaiting them to hit mailboxes throughout the ward.
As always, great work!
Beth

Brian, Bill and Gab, 
Just want to send you guys a quick note to thank you for the superb service you have extended to all of us at Beyond Walls over the past few weeks. I recognize that you guys put many of our orders on a rush in order to accommodate our short project timeline - thank you! Not only were all the print materials of superb quality - you guys went the extra mile with some minor design work and always delivered it with a smile. Undoubtedly the best customer service we've experienced with a print shop! Again, we are so grateful for your help, professional service and top notch product quality. We look forward to working with all of you in the future. 
----on behalf of the Beyond Walls Team, thank you!
Pedro Soto
Beyond Walls
Dear Gabriel,
Thank you very much Gabriel for all the work you put in to get the job done by 7:30. They look great. I look forward to working with you in the future. 
Andres Perez
The Revere
Kevin, thank you for the help with my campaign. I will refer as many ppl to as I can. Are you on Facebook? cause I would like to give you a  great review as well as add some pics. Have a great weekend.
Bryan Snow
Committee to Elect Bryan Snow