If you are a business owner, you would be able to understand why branding is absolutely important. Business owners are always looking for fresh and innovative ways to advertise their services and products to their consumers. So, if you want to try something new this time to reach out to your customers, then why no try window clings? Although they are a lot like window stickers, they are actually quite different. When compared to window decals, clings are much more high-quality and lend a sophisticated look to your vehicle or stores. It is printed on the glass and does not involve any adhesive in the entire process. What's more, they can be easily removed and installed as many times as you'd like. In the marketing industry, this kind of technique has gained a lot of momentum. If you have decided on this form of advertising, then all you need is a well-reputed printing company to accomplish your marketing goals. For this, trust your services at Park Press Printers. If you live in locations like Boston, Brookline MA, Cambridge, Quincy, Springfield MA, Worcester, etc. then we can take care of all your printing and designing needs.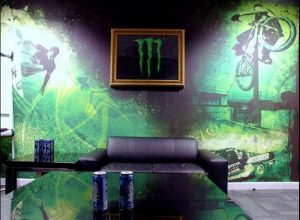 Here are two benefits of installing window clings for your business. Have a look.
Reach More Consumers
Needless to say, this form of advertising material is very effective in reaching out to a larger audience. The transparent look along with the top-notch quality are just a few of the reasons why more and more business owners are opting for more window clings nowadays. Be it any promotion, reward scheme or notification about the brand, these clings will effectively get through to the right audience.
Variety
The amount of variety when it comes to color and design selection is huge in window clings. No matter what the design or brand logo is, you can customize it according to your requirements to bring out the best of your marketing strategy.
If you have more questions, don't hesitate to call us at (866) 200-0370 at any time of the week.