Direct Mail Fulfillment, Kitting, And Fulfillment In Boston, MA
With all of the different technologies that we have access to, especially on our smartphones, many organizations overlook a tried and true method of reaching their target audience in Boston. Direct mail fulfillment provides a great option for engaging with your chosen audience in a tangible way that is very different from most other options. And if you have a number of pieces of printed matter that all get packaged together and shipped to a list of recipients, kitting and fulfillment is another option that again is a different way to interact with your audience versus many other technological options. Park Press Printers is proficient at both of these and can work with you to get either of these options up and running.
Direct Mail Fulfillment In Boston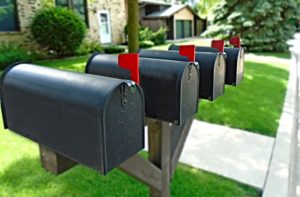 Email marketing, social media marketing, and other electronic methods of engaging with current and prospective audiences have become a staple of most businesses and organizations. And yet, having physical items delivered by the postal service still generates positive results when used effectively. Direct mail fulfillment isn't as easy to dismiss as an email or Facebook ad, and because so many organizations have moved their marketing dollars into the digital world, there is less competition in direct mail. There are many different ways to do direct mail, and these options make direct mail more appealing and more effective. Speak with the team at Park Press Printers to understand how you can use direct mail fulfillment to engage with your audience better.
Kitting And Fulfillment In Boston, MA
Part of direct mail can also include sending multiple items to recipients. This is often referred to as a kit and has its place to help provide more information to people. A great example of a kitting and fulfillment project that Park Press Printers can help produce and fulfill is a marketing packet sent by a local real estate company. This packet might contain a business card, a recent local market analysis, an information flyer, and all of this can be wrapped up in a mailable folder. This kitting and fulfillment can all be printed by Park Press Printers and mailed all over Boston.
Boston is one of the oldest municipalities in the United States, founded on the Shawmut Peninsula in 1630 by Puritan settlers from the English town of the same name. It was the scene of several key events of the American Revolution, such as the Boston Massacre, the Boston Tea Party, the Battle of Bunker Hill, and the Siege of Boston. Upon American independence from Great Britain, the city continued to be an important port and manufacturing hub as well as a center for education and culture. Today, Boston is a thriving center of scientific research.