Park Press Printers: Specializing in Hard Cover Book Printing, Commercial Printing, Magazine Printing, Thermography & Union Newspaper Printing in Lynn, MA
We welcome you to our Lynn, Massachusetts printing information page. Our company, Park Press, has been a reliable resource for people in and around Lynn for more than 80 years and counting. When you have achieved this level of longevity, you must be providing consistent customer satisfaction, and we are very grateful for the support that we have received from this historic Essex County waterfront community. If you are in West Lynn, the Eastern Avenue/Victory Road area, or anywhere in between, you can count on Park Press to satisfy all of your printing needs.
Lynn, Massachusetts Commercial Printing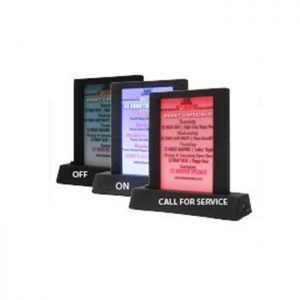 If you run a business of any kind, you are invariably going to need printed materials, and you are probably going to need them on an ongoing basis. Relationship building is very important to us, and we endeavor to provide world-class customer service to our Lynn, MA commercial printing customers. Our expert printers have a great deal of experience with all different types of commercial printing projects, and we can work with you to help you make the right choices. We can print company letterhead, sell sheets, newsletters, and just about any other type of printed materials that you may need. Plus, we also provide expert mailing services, so we can design and print a newsletter, or even a full-blown newspaper, and we can get the word out to your desired demographic through intelligent, targeted mailings. We know that budget issues are going to impact all businesses, so we endeavor to provide top quality commercial printing and mailing at the lowest possible prices.
Hard Cover Book Printing & Magazine Printing
There are a lot of very creative people in this area, and we are here to help if you are interested in hard cover book printing or magazine printing in Lynn, Massachusetts. In addition to this service, we also work with many customers who have the need for political printing, and we have expertise in the census printing area. We should point out the fact that we are union printers, and you can be certain that you're getting top quality materials when you work with a union printing company.
Contact Park Press!
If you would like to speak with a member of our Lynn, Massachusetts printing team, we can be reached by phone between eight a.m. and five p.m. at (800) 351-1400 or (781) 233-0315.