Description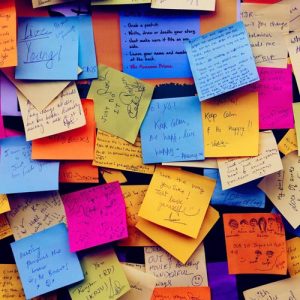 There are a number of different reasons why we are the ideal choice for anyone who is looking for union sticky note printing. Since we have been in business for so long, we have developed highly refined processes, so we deliver all of our work in a timely manner. Though we have extensive experience, we have always updated our printing equipment as relevant technology has evolved.
The union members that comprise our team are dedicated, committed professionals, and they take a great deal of pride in the work that they produce. We understand the fact that many businesses that we work with like to interact over the Internet, so we have an online ordering system. Clients that take advantage of it can access to their printing files around-the-clock, seven days a week.
We have another feature on our website that makes things extraordinarily easy for our repeat customers. Let's say that you reach out to us to work on a union sticky note printing project. You can create a custom business portal that is unique to your business, and going forward, you can easily reorder online. As you obtain more and more printed materials for us, this capability can be extremely useful.
Best of all, we have always placed a premium on value. We know that our business customers work within budgets, and we go the extra mile to keep our prices as affordable as we possibly can.
Contact Park Press Printers Today!
If you would like to speak with us about union sticky note printing, we can be reached by phone at 781-233-0315, and as we have stated, you also have the option of ordering sticky notes online.