Direct Mail Fulfillment, Kitting, And Fulfillment In Cambridge, MA
You've probably heard about direct mail fulfillment and how it can be effective in reaching the right people in Cambridge for your business or organization. You may have also heard about kitting and fulfillment as a way to get interaction with people. But do you know how to do any of that effectively? The experts at Park Press Printers do, and they've been doing it for decades making them the leader in these options for marketing that are vastly different from online marketing. Give them a call today to learn the ins and outs of direct mail fulfillment and kitting and fulfillment.
Direct Mail Fulfillment In Cambridge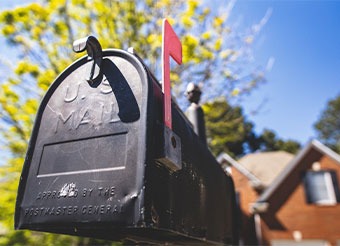 What sorts of benefits can you get from direct mail fulfillment with Park Press Printers? First and most obvious, direct mail is tangible compared to an email or an online advertisement. While you can quickly hit "delete" on that email or scroll past the ad, having a physical piece of mail is treated differently. That mail piece ends up hanging around longer than that email and provides multiple touches from the recipient. Direct mail is also familiar and isn't subject to some of the malicious effects that can come with an unwanted and nefarious email that infects your computer. A direct mail piece doesn't have any of that negativity.
Kitting And Fulfillment In Cambridge, MA
While direct mail might be straightforward and understandable, often kitting and fulfillment is a different story. With kitting and fulfillment, you are doing a direct mail piece, but there are multiple components to the mailing. Why would you do this? Because you have several items that are already produced, and it's easier to utilize these items together rather than put together a specialized single piece. Plus, with having multiple pieces, there are more chances that action will be taken. Your message is spread across several pieces, and if they are coupled with attractive coloring and other efforts, you will see a dramatic response to your kitting and fulfillment activities in Cambridge. Talk with Park Press Printers today to learn more.
Cambridge was incorporated as a city in 1846 despite persistent tensions between East Cambridge, Cambridgeport, and Old Cambridge stemming from differences in culture, sources of income, and the national origins of the residents. In the mid-19th century, Cambridge was the center of a literary revolution. It was home to some of the famous Fireside Poets – so called because their poems would often be read aloud by families in front of their evening fires. The Fireside Poets – Henry Wadsworth Longfellow, James Russell Lowell, and Oliver Wendell Holmes – were highly popular and influential in their day.