Direct Mail Fulfillment, Kitting, And Fulfillment In Saugus, MA
Have you noticed that in the mail you get at your Saugus home doesn't have as many advertisements as it once did? That's because so many of those ads have now gone online. This actually presents an opportunity for you to utilize direct mail fulfillment for your organization. With less mail to contend with comes more time to stand out in people's hands. This also applies to kitting and fulfillment where you are sending multiple pieces in a single mailing. In fact, because of the lower amount of mail people receive, the notion of receiving an item with multiple pieces to it is rather novel. The team from Park Press Printers can help you figure out the best options.
Direct Mail Fulfillment In Saugus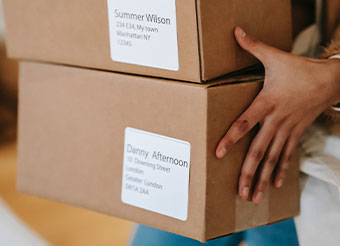 There are a large number of options when it comes to effectively utilizing direct mail fulfillment for your organization. One of the ways to get interaction with your direct mail fulfillment piece is to utilize a personal URL or PURL. This is a website that is specifically designed for that recipient, as it pre-populates a lot of information for them and perhaps offers them a customized experience, be it offers, products, or other items. This also allows you to better track the responses to your direct mail fulfillment, giving you insights into your customers and allowing you to make better offers in the future.
Kitting And Fulfillment In Saugus, MA
You might be in a position where you want to send multiple items to a single recipient in Saugus. You have several printed items, and the best way is to essentially create a kit that can be built and then mailed. Kitting and fulfillment are the answer to your dilemma, and this is used in a variety of situations. For example, you might be a politician doing a targeted mailing to your supporters. You want to provide them a way to help you spread your message, so why not give them a couple of small cards that have details about the candidate and a website where they can learn more. Park Press Printers does this every day and can help you do the same.
In 1646, the Saugus Iron Works, then called Hammersmith, began operations. It was the first integrated iron works in North America as well as one of the most technologically advanced in the world. The Iron Works produced over one ton of iron a day but was not financially successful. It closed around 1670. Saugus' first post office was established in 1832 in East Saugus. In 1858 two more were established – one in Saugus Center and one in Cliftondale. Now only the Cliftondale post office remains in Saugus.