Direct Mail Fulfillment, Kitting, And Fulfillment In Worcester, MA
You might be wondering why organizations still attempt direct mail fulfillment in Worcester with all of the technology that we have at our disposal. It seems so antiquated compared to many other areas of life. But the truth is that direct mail fulfillment still gets good results, and that also extends to kitting and fulfillment where you are sending several items in a single package to recipients. In fact, response rates to these physical media mailings are comparable to digital efforts, and that's a testament to the difference that they offer compared to other types of marketing. The pros at Park Press Printers can help give clarity to these options for your organization.
Direct Mail Fulfillment In Worcester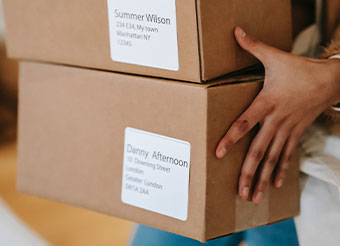 When you partner with Park Press Printers to do your direct mail fulfillment on your marketing efforts, you can be sure that you will get access to all of the best practices for direct mail. They can work with you to tailor your offer so that people who are on your physical mailing address will want to take the action you desire, from registering for an event to purchasing a product to visiting a specific website just for them. You might even decide that you want to have your direct mail fulfillment activities mirror your online digital offerings. In doing so, you will be able to tell which method of marketing most resonates with your target audience, and you can play around with other offers in the future.
Kitting And Fulfillment In Worcester, MA
Having Park Press Printers work with you in kitting and fulfillment for your mailers means that you have a one-stop shop for printing and mailing. As a Worcester retailer, you might want to send a special offer to your customers where they can get a discount, but they can also extend that discount to a friend or neighbor. In your mailer, you have the flyer with all of the details, plus a special card for the recipient perhaps with their name on it, and you also include a special card for their friend to redeem. In this way, the retailer is having their customers spread their goodwill to others, and that means more to the friend of the recipient than just a cold advertising offer.
During the turn of the 19th century, Worcester's economy moved into manufacturing. Factories producing textiles, shoes, and clothing opened along the nearby Blackstone River. However, the manufacturing industry in Worcester would not begin to thrive until the opening of the Blackstone Canal in 1828 and the opening of the Worcester and Boston Railroad in 1835. On June 9, 1953, an F4 tornado touched down in Petersham, Massachusetts, northwest of Worcester. The tornado tore through 48 miles of Worcester County including a large area of the city of Worcester.