Fold And Assemble Boxes, Rectangular Box Packaging, Gift Box Packaging In New Jersey
Boxes are everywhere, and they come in so many different styles and sizes. Sometimes it is hard to figure out what kind of box you should go with for your needs. No matter the business that you are running in New Jersey, the team from Park Press Printers can help you decide on what sort of box or boxes you would do the best with. It might be simple fold and assemble boxes, it could be rectangular box packaging, or it might be gift box packaging that you need. Call Park Press Printers today and make an appointment to talk with them about your business and what you are looking for, and they can bring their expertise to the table to help narrow down your options.
Fold And Assemble Boxes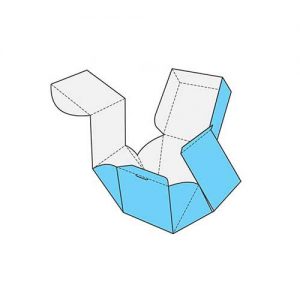 Fold and assemble boxes are an inexpensive option to have a box for a variety of different applications. These kinds of boxes come flat and will be assembled on an as-needed basis. For example, bakeries often have boxes for cakes, donuts, and other goodies that they need to quickly assemble as people come in to buy their pastries. Speak with Park Press Printers and they can help to provide you with some different possibilities with fold and assemble boxes that will fit your needs and budget.
Rectangular Box Packaging in New Jersey
Rectangular box packaging is very, very common. You see it all over the place, whether that's for office supplies, prepackaged food, games, or hundreds of other products. You might need a box that has a flip-out dispenser for easy display and shopping. You might just need a basic box that is essentially a tray with a lid, such as for custom printed envelopes. The list goes on and on, and talking with the professionals from Park Press Printers can help you narrow down your box search to a few designs that will best fit your needs.
Gift Box Packaging
You may have products that you want to put into a nice finished box that can be given just as it is. Some retailers have beautifully designed gift card boxes that make the presentation of their gift cards spectacular. Or you may have a nice handle box to house clothing or food items and advertise where they came from. No matter your needs, Park Press Printers can help you make a statement in New Jersey with their full-color gift box packaging.
New Jersey was first inhabited by Native Americans for at least 2,800 years, with the Lenape being the dominant group when Europeans arrived in the early 17th century. Dutch and the Swedish colonists founded the first European settlements in the state. The colony's fertile lands and relative religious tolerance drew a large and diverse population. New Jersey was among the Thirteen Colonies that opposed Great Britain, hosting numerous pivotal battles and military commands in the American Revolutionary War.