Park Press Printers: Specializing in Hard Cover Book Printing, Letterpress Printing, Commercial Printing, Magazine Printing, Thermography & Union Newspaper Printing in Gloucester, MA
If you are looking for integrity, experience, and value for your commercial printing dollar as a Gloucester, Massachusetts business person, you have reached the right website. Park Press is a printer that has been serving people in this area since the 1930s, and we are a union printing shop. Many people in the Essex County area are union workers and/or supporters. We have the ability to emblazon our printed materials with the CWA union bug, because we have always been a union printing shop. When you demonstrate your union support, you send the right messages to your potential customers. Plus, we actually work with many unions to create their own newsletters, letterhead, and other types of printed materials. We service all of Gloucester, Massachusetts, from the Heights at Cape Ann to Bass Rocks to Magnolia up to Annisquam and throughout the rest of Essex County, and we greatly value our many satisfied customers in the area.
Gloucester, Massachusetts Newspaper Printing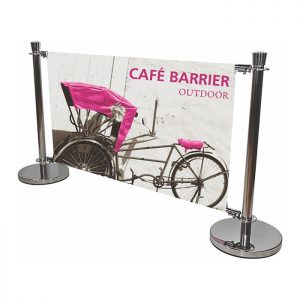 We are capable of handling commercial printing jobs of all sizes, so we are your go-to resource if you are interested in newspaper printing. Our company can provide the necessary guidance so that you can make sound decisions with regard to your newspaper printing strategy. In addition to the printing side of things, we are also direct mailing experts. We provide turnkey solutions for our Gloucester, MA newspaper printing clients, and we can also satisfy your needs if you are interested in magazine printing. If you are an author or a publisher, we can apply our expertise in hardcover book printing to bring your manuscripts to life so that you can get your books into the hands of eager readers.
Political Printing
Since we have been in business for over eight decades, we have certainly seen our fair share of political cycles come and go. Over the years, we have done a lot of work for political campaigns of all kinds, so we are here for you if you ever need a Gloucester, MA printer that has experience with political printing.
World Class Customer Service!
We are standing by to help if you have questions about thermography printing, offset and digital printing, graphic design, or any other service that we provide. Feel free to call us right now at (800) 351-1400 or (781) 233-0315 if you would like to speak with one of our Gloucester, Massachusetts printing consultants.