Sign Company Serving Peabody, MA, for Sign Installation, and Vinyl Graphics Installers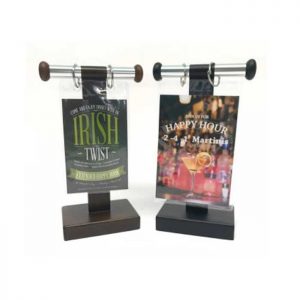 Park Press is the undisputed leader for sign installation and banner installation in Peabody, Massachusetts. We have been building relationships throughout Essex County since 1934, and this is a level of experience that is difficult to top.
Though we have been around forever, we have updated our capabilities as time has gone on, so our shop is full of state of the art equipment. And if you value unions like a lot of people in this area, you will enjoy working with us, because we are members of the Communication Workers of America labor union. From City Center to Proctor to the Lynn Street/Coolidge Avenue area, for large format graphics installation and sign installation in Peabody, Massachusetts, Park Press is the trusted resource.
Adhesive Vinyl Installations
We will always be standing by to help if you ever need a banner installation or sign installation, but our expertise extends into other areas. Our company specializes in vinyl graphics, so we can create eye catching messages of all kinds. They can be used in windows and on walls, and this is a very effective and cost efficient way to reach the public. Since we are a comprehensive, turnkey resource, we are also vinyl graphic installers serving Peabody, Massachusetts.
Vinyl graphics can also be utilized on commercial vehicles, and this is a powerful form of advertising. A lot of research has been done on the subject, and studies have found that mobile advertising is the most effective type of outdoor advertising. Believe it or not, a single car or truck with vehicle wraps will be seen somewhere between 30,000 and 70,000 times every day. Another interesting statistic is the fact that 98 percent of people in cars notice advertising on the sides of trucks.
As vinyl graphics installers, we can help you tap into this incredible opportunity to spread your message for a minimal initial investment. Plus, if you want to add window decals, we are professional decal installers as well, and window decals can also be utilized at your brick and mortar location.
Sign Company in Peabody, MA
We are ready to spring into action if you are looking for a sign installation, a banner installation, adhesive vinyl installations, or any type of large format graphics installations. You can speak with one of our Peabody, Massachusetts graphic installers right now if you give us a call at 781-233-0315.