Commercial Graphic Installation, Union Commercial Graphic Installation, and Union Vinyl Graphic Installation Services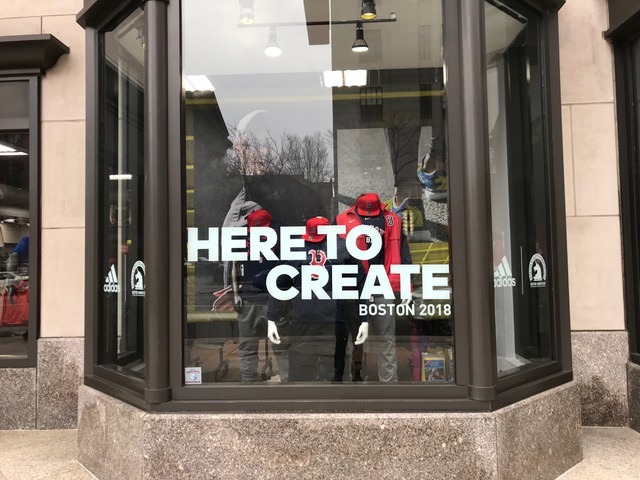 Union Commercial Graphic Installation
Park Press is the premier resource for commercial union graphic installation in Boston and all of the surrounding communities. Of course, in addition to the actual installation, we have extensive printing capabilities, including large format printing. When it comes to the materials, there are many different possibilities, including canvas, vinyl, fabric, poster paper, and self-adhesive options. You can also rely on us to come up with a design if you need some creative assistance.
We have extensive capabilities, so no union vinyl graphic installation project is too large or complicated for our company. In fact, when major corporations and other entities need commercial storefront graphic installations, they know that Park Press is the trusted resource in this area.
Modell's Sporting Goods is one of the most recognizable retailers in the country, and they have engaged our commercial graphic installation expertise.
And speaking of sports, have you been to Fenway Park lately? If you have, then it is very likely that you have seen some of our event graphic installation work while you have been walking around. It is extremely gratifying to be called upon by the home of the Boston Red Sox when they need large union graphic installations, and we certainly enjoy working at the ballpark.
Top-Notch Service!
We have been around since 1934, and we have continually grown over all of these years because of our sincere commitment to world class service. Park Press is a local business, so we understand what other members of the business community need, and we go the extra mile to help them succeed. Plus, we do everything possible to keep our prices affordable, and people are usually pleasantly surprised when they get quotes from us.
The commercial union vinyl graphic installation services that we provide for stationary applications are always available, and we specialize in vehicle graphic design, printing, and installations as well. You would be hard pressed to find a more cost-effective form of advertising, so you are missing out on a golden opportunity if you are sending unadorned vehicles onto the roadways.
If you would like to discuss a commercial union vinyl graphic installation project or any other product or service that we provide with a knowledgeable member of our team, we can be reached by phone at 781-233-0315. There is also a contact form on this website that you can fill out if you would prefer to reach out to us initially over the internet.