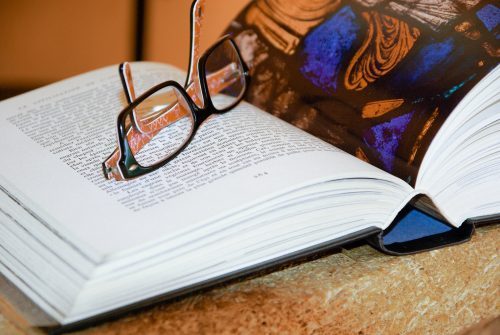 Hard Cover Books
Park Press Printers offers a host of book printing services, including hardcover book printing, soft bound books, flex covers, deluxe bindings, gilding, speckled edges, edge staining, rounded-cornered covers, singer-sewing and reinforced ends. We have a multi-cut programmable machine that can cut sheets up to 45"x60" and multi-fold capabilities with a sheet size 30" x 38" and a capacity of 32 pages. In addition to personal books, Park Press can print school yearbooks, textbooks, journals, diaries, logbooks, yacht club books, Masonic publications etc. We also offer book restoration. Please see a complete list of options on this page. Each heading offers you lots of additional choices, including materials, gluing, laminating, etc. The Park Press team will work with you to create the book that best fits your vision. We can show you samples to familiarize you with similar products and then fine tune your own.
Hard Cover Book Information•
Cloth
You can choose to bind your book with cloth. There are many different types including the very popular starch filled pearl linen to aqueous coated Library Buckram.
Adhesive Hard Bound Burst Folding
This method is the alternative to sewing. The book is held together using glues that penetrate the fibers of the paper and the spine.
Pre-Printed
Take your favorite image and cover your book in it! Bind your book with a pre printed image that is coated with UV or film laminate. Excellent modern look to many popular books.
3-Piece Binding
This method starts with the boards being laminated together on the spine with cloth. Once set, a new material is added to the front and back of the boards creating a much sturdier cover.
Bonded Leather
Leather is ground up and mixed with a certain percentage of paper. Once thoroughly mixed, the "paper" is turned into a sheet of material that looks like real leather.
Finishing Options
Film Lamination
Laminated sheets on one side, up to 14" x 20"– clear laminate or scuff-free
Gilding
A decorative polished foil that helps preserve books from natural oils. Foil is available in silver and gold, matte or glossy.
Speckled Edges
A fine mist creates random speckling and helps give a book a unique look. Mostly popular in the last century for dictionary and bible industries. Speckled edges can be produced in most primary colors.
Edge Staining
Edge staining offers an inexpensive alternative to edge gilding. Two types of stain are available–water-based (available in limited colors) and ink-based in just about any Pantone Matching System (PMS) color.
Singer Sewing
This method is used instead of staples to add a little more style to smaller binding jobs, such as pamphlets.
Rounded Cornered Covers
Covers and book blocks that have a 3/8" radius rounded corner on each panel.
Brass Cornered Covers
Protective metal corners that protect the book cover from wear.
Our customers are saying a lot of really great things about us! See what they are saying, or write a review.
Testimonials

I appreciate this so much I was a little late on notifying you and sending in the PDF and ones again your company came through and produced an amazing paper and a speedy delivery we're all all so grateful!
Sibley Dickinson
Noble and Greenough School

That's fantastic! You guys have really impressed me with these orders. I don't think I've worked with a print shop this flexible and agile the whole time I've been in art production. Thanks for the hard work! I look forward to seeing the result!
Nathan Cheatham
Cognitive Scale
Gabe, Brian,
I just want to say thank you for the amazing job you did with the postcards. They are by far the best-looking piece of campaign literature that my dad's put out since his first campaign in 2003. He's so pleased and we are both eagerly awaiting them to hit mailboxes throughout the ward.
As always, great work!
Beth

Brian, Bill and Gab, 
Just want to send you guys a quick note to thank you for the superb service you have extended to all of us at Beyond Walls over the past few weeks. I recognize that you guys put many of our orders on a rush in order to accommodate our short project timeline - thank you! Not only were all the print materials of superb quality - you guys went the extra mile with some minor design work and always delivered it with a smile. Undoubtedly the best customer service we've experienced with a print shop! Again, we are so grateful for your help, professional service and top notch product quality. We look forward to working with all of you in the future. 
----on behalf of the Beyond Walls Team, thank you!
Pedro Soto
Beyond Walls
Dear Gabriel,
Thank you very much Gabriel for all the work you put in to get the job done by 7:30. They look great. I look forward to working with you in the future. 
Andres Perez
The Revere
Kevin, thank you for the help with my campaign. I will refer as many ppl to as I can. Are you on Facebook? cause I would like to give you a  great review as well as add some pics. Have a great weekend.
Bryan Snow
Committee to Elect Bryan Snow