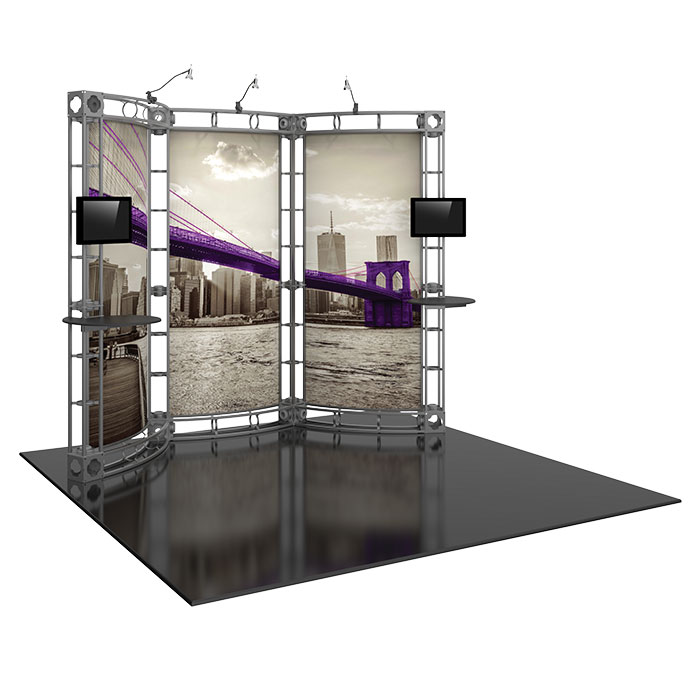 Orbital Express Truss Exhibits
Get ready for a bold and contemporary look with the Orbital Express™ Truss exhibits. This series is a collection of reconfigurable backwalls, island exhibits and counters that feature a fixed number of simple parts and connectors. Throw out the tools because the easy assembly of these exhibits are no tool necessary. The larger 20ft x 20ft and 10ft x 20ft inline kits transition into smaller exhibits and counters so you will be prepared for any trade  show.
Truss exhibits are sturdy, durable modular displays with the ability to be customized to fit needs. All systems includes steel parts and your choice of UV-printed panels or Velcro-applied fabric graphics. If you want a professional display exhibit than look no further.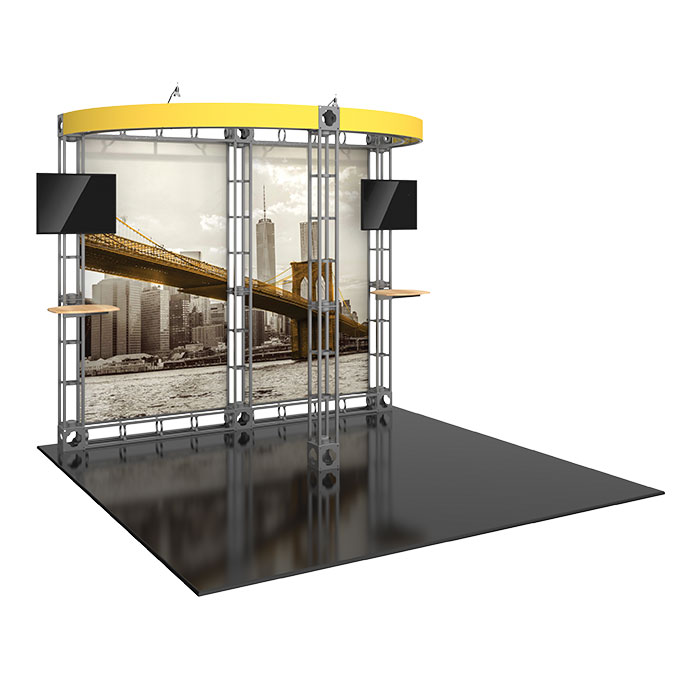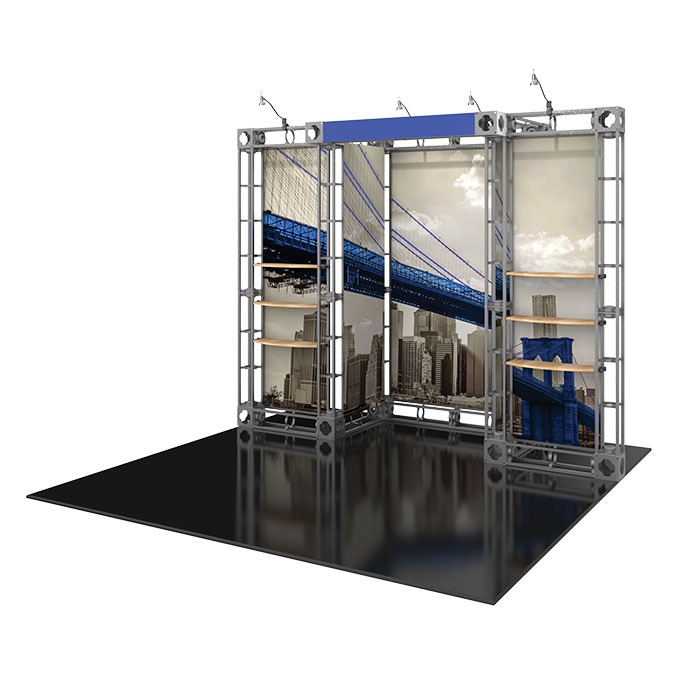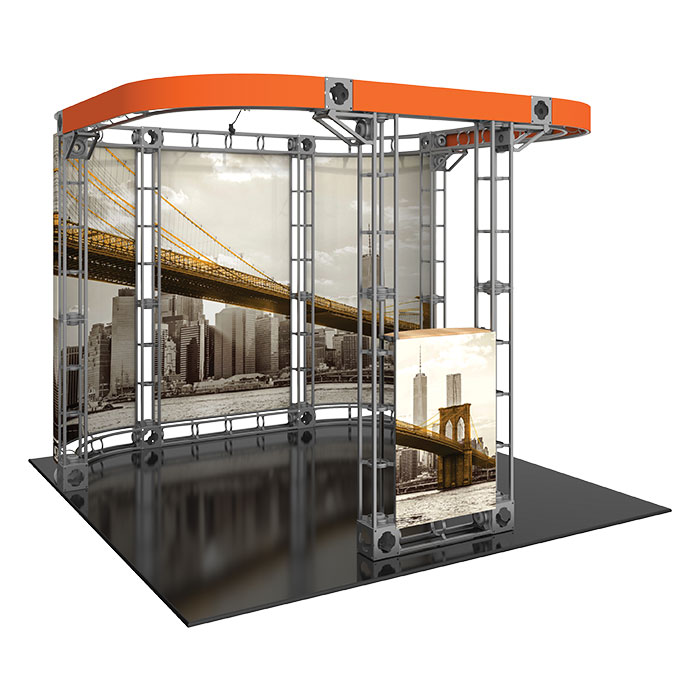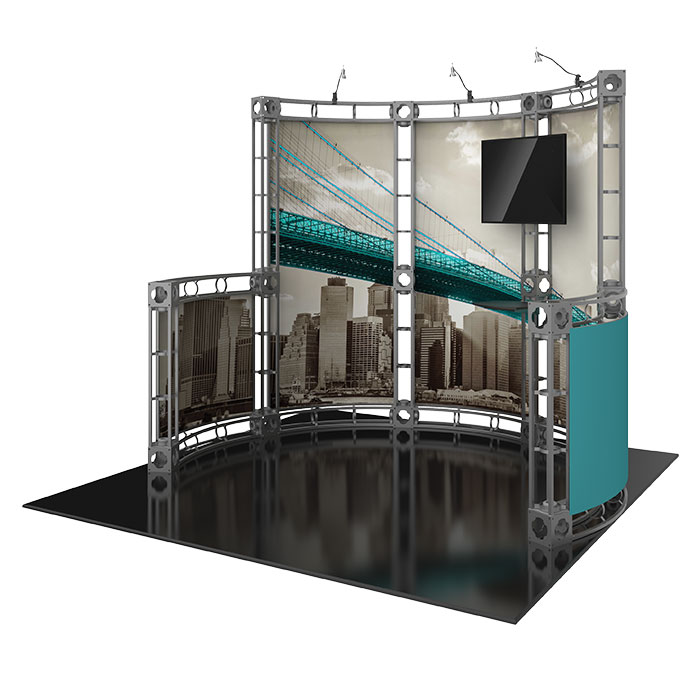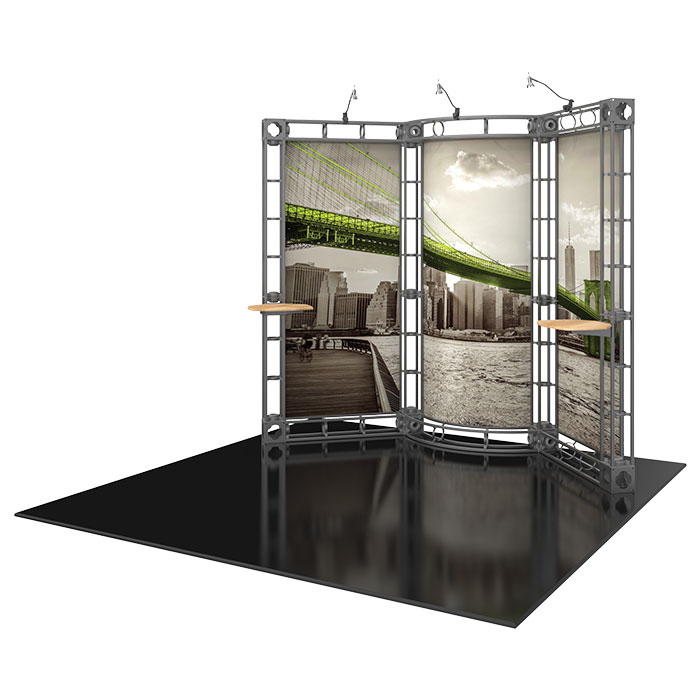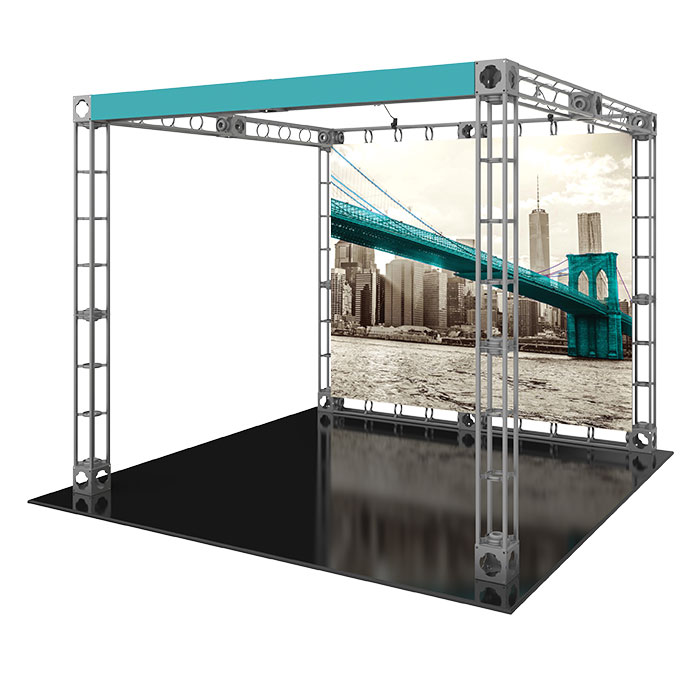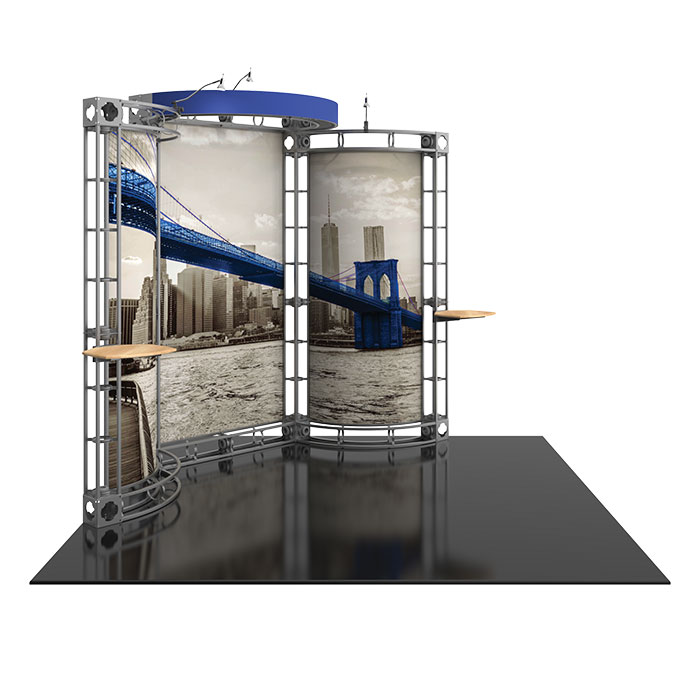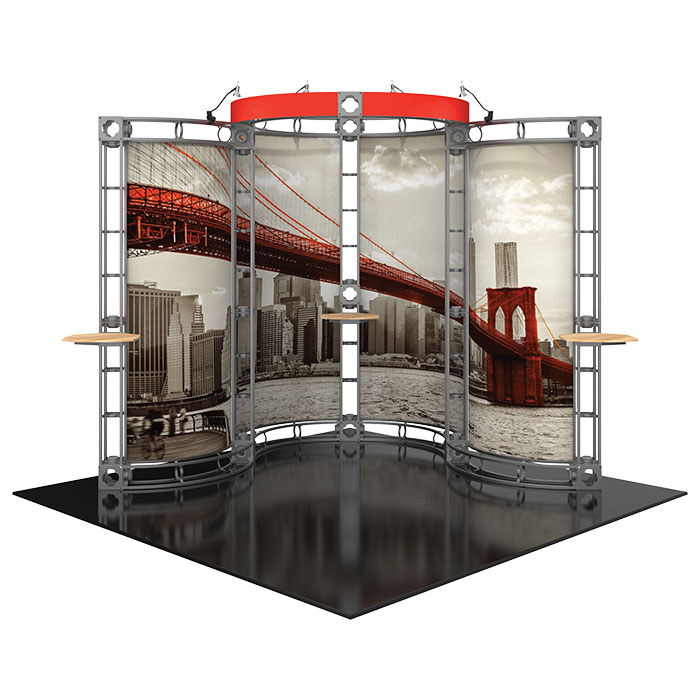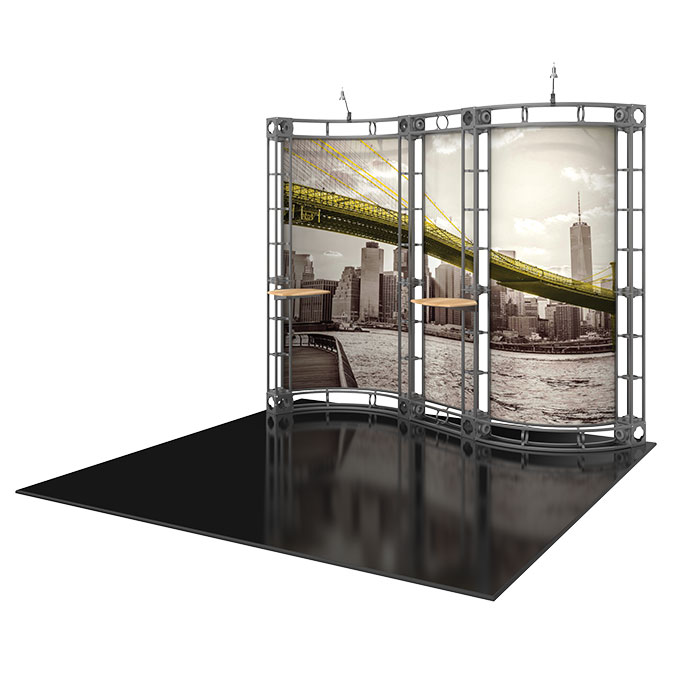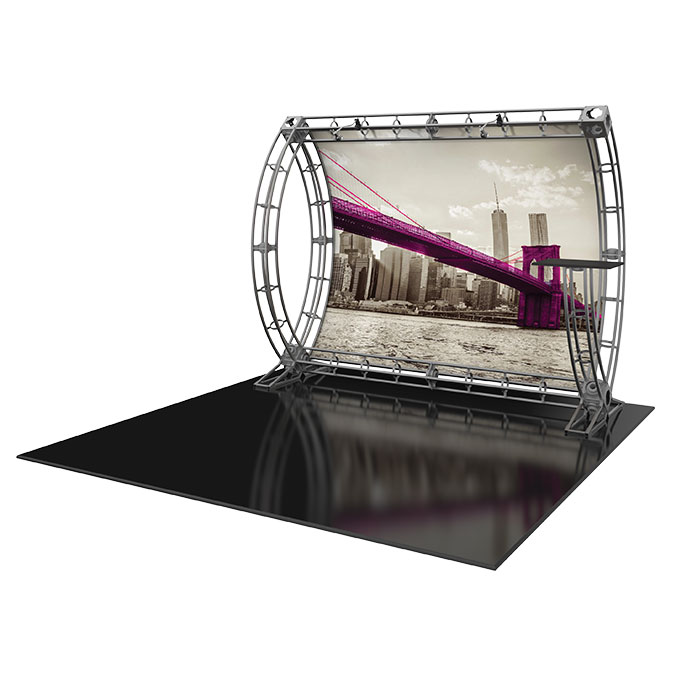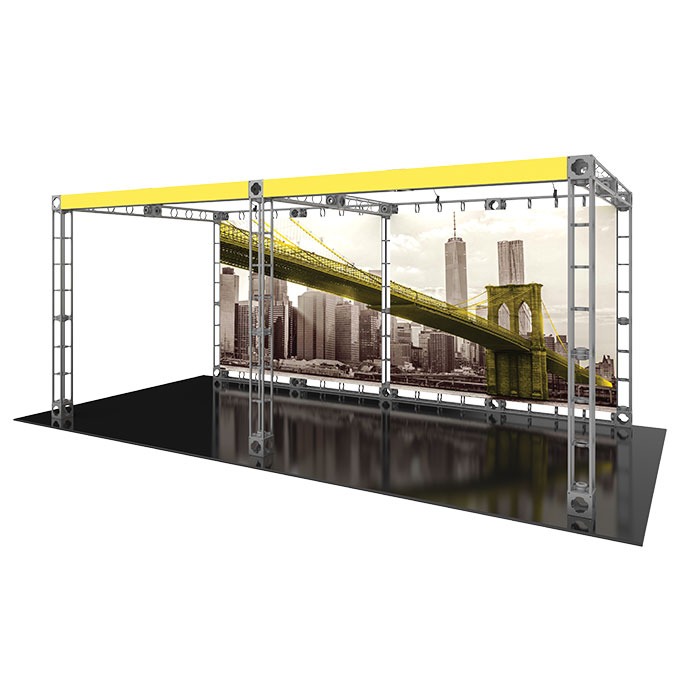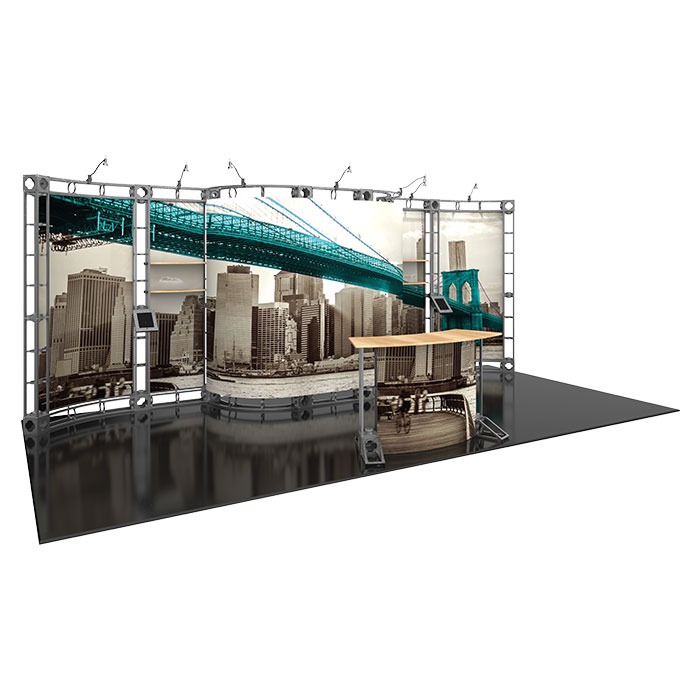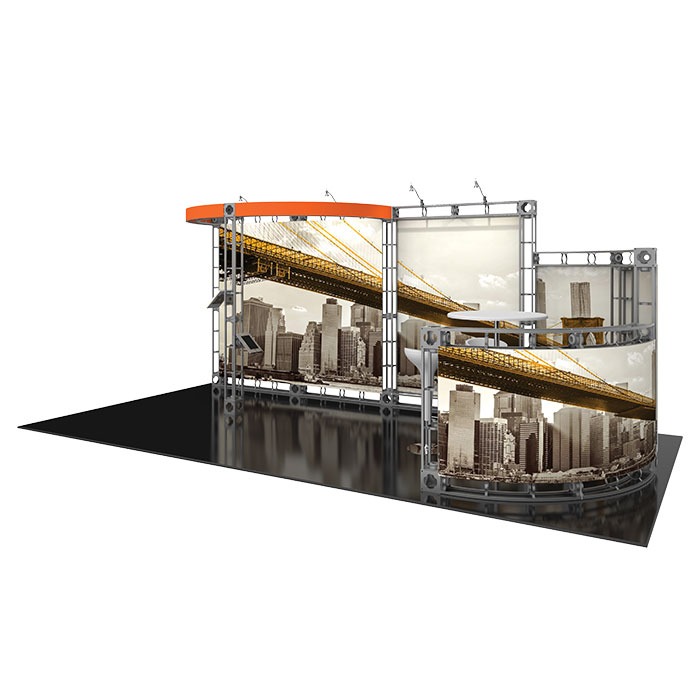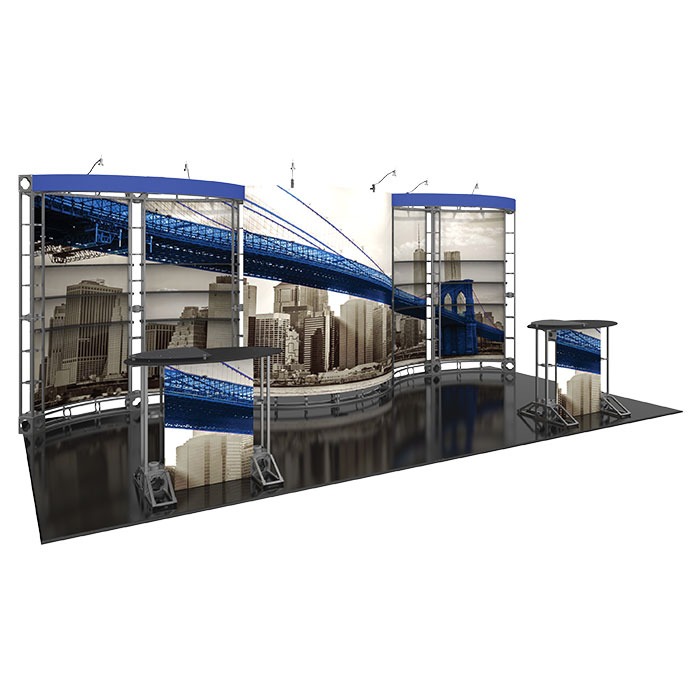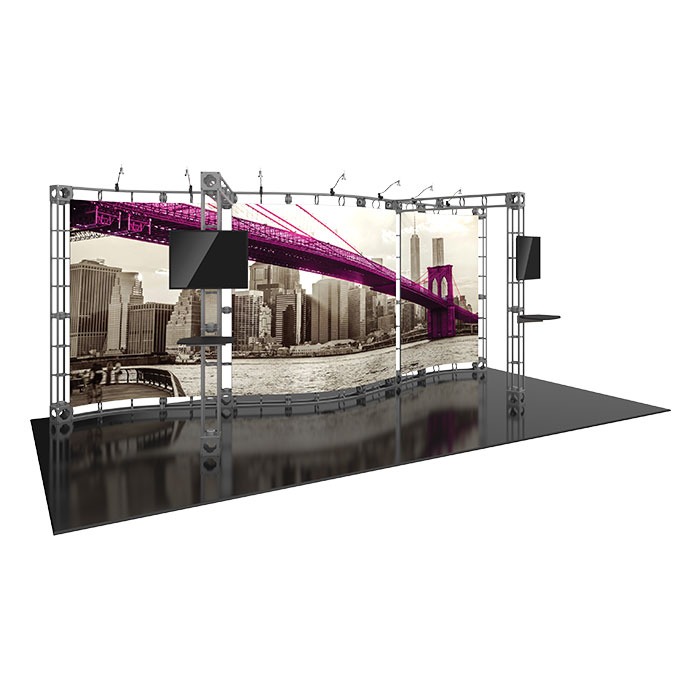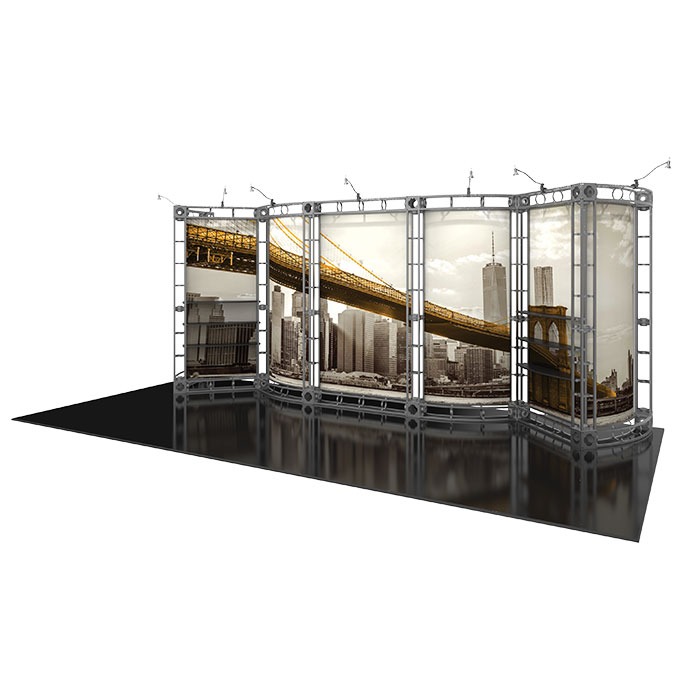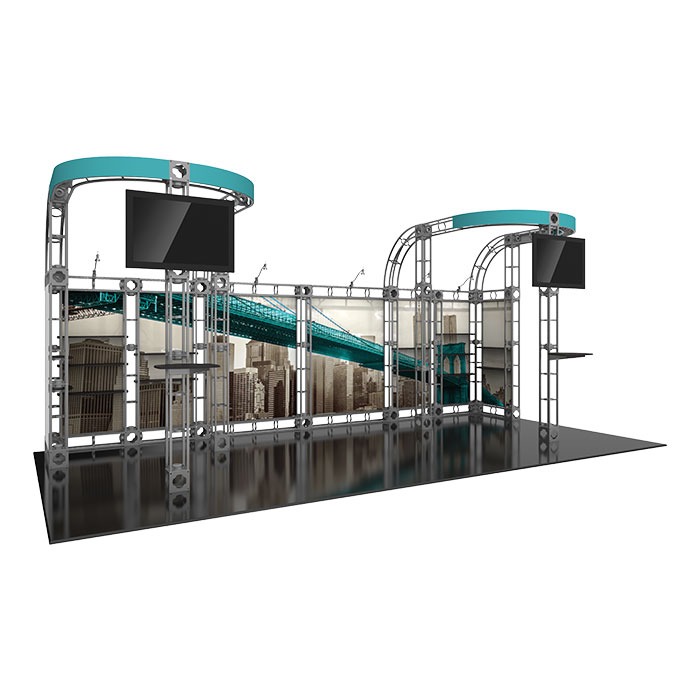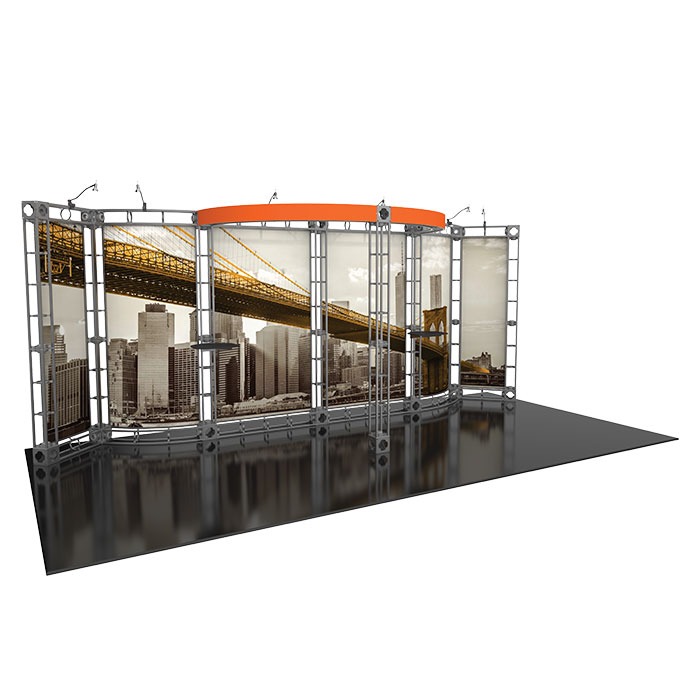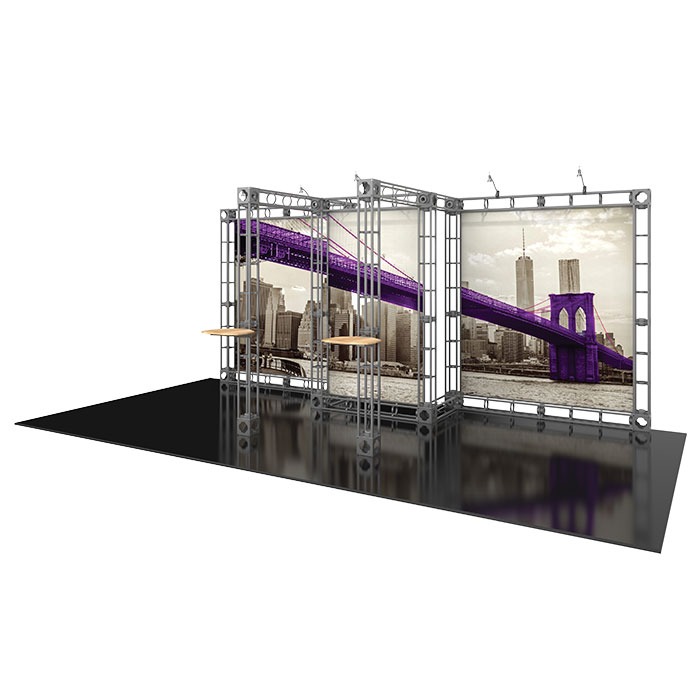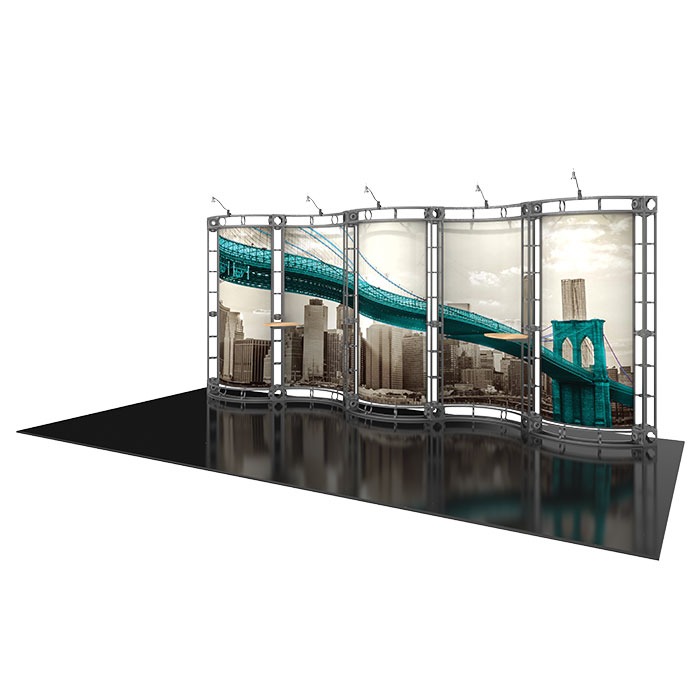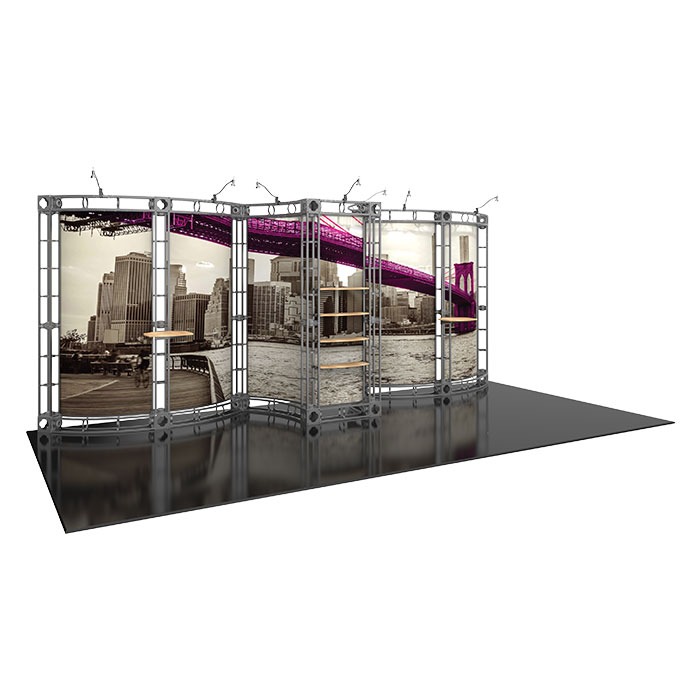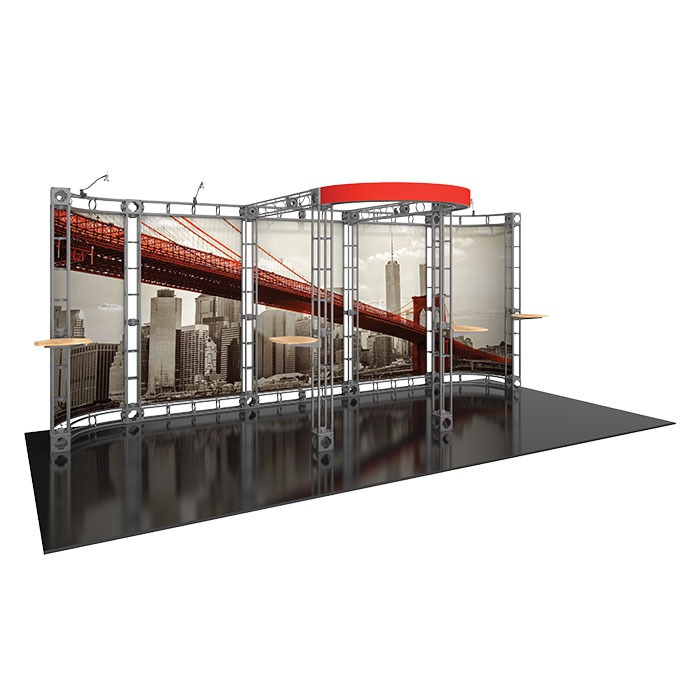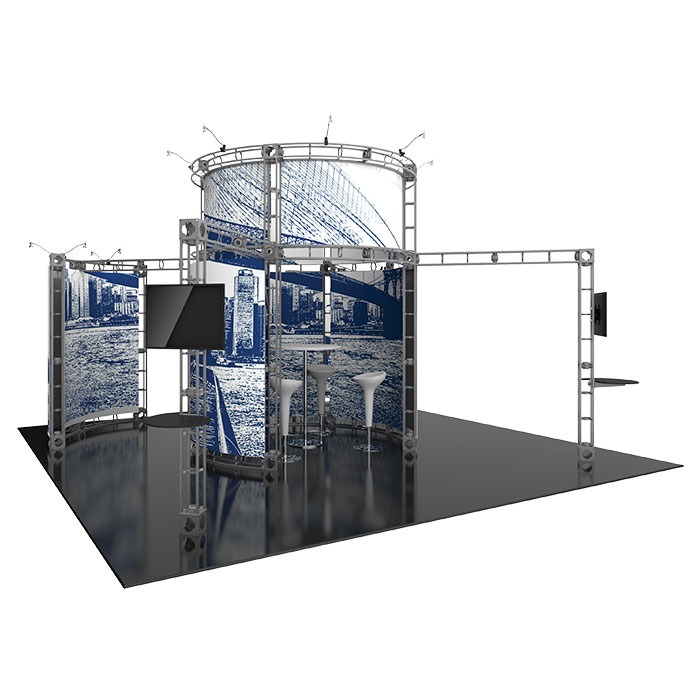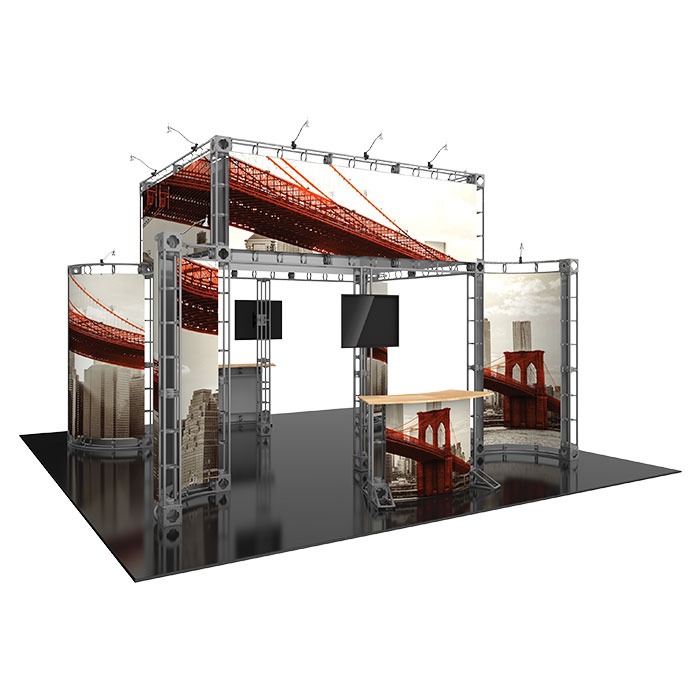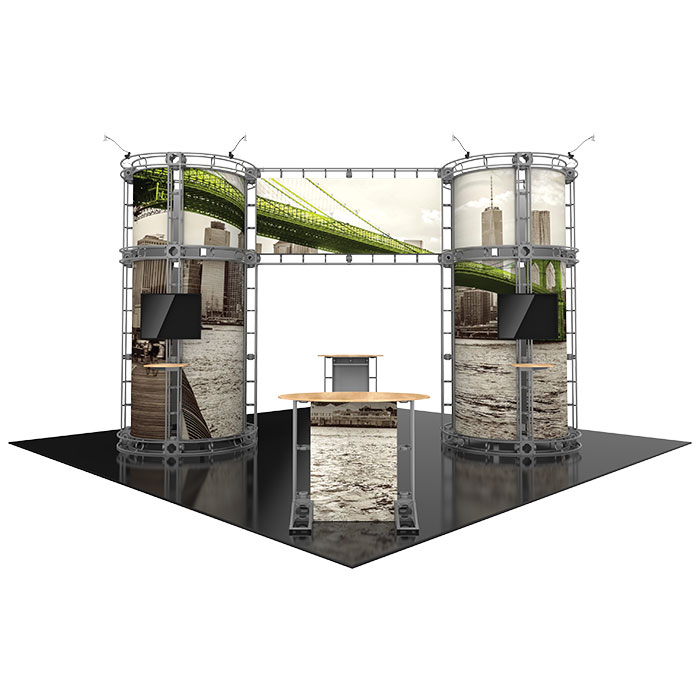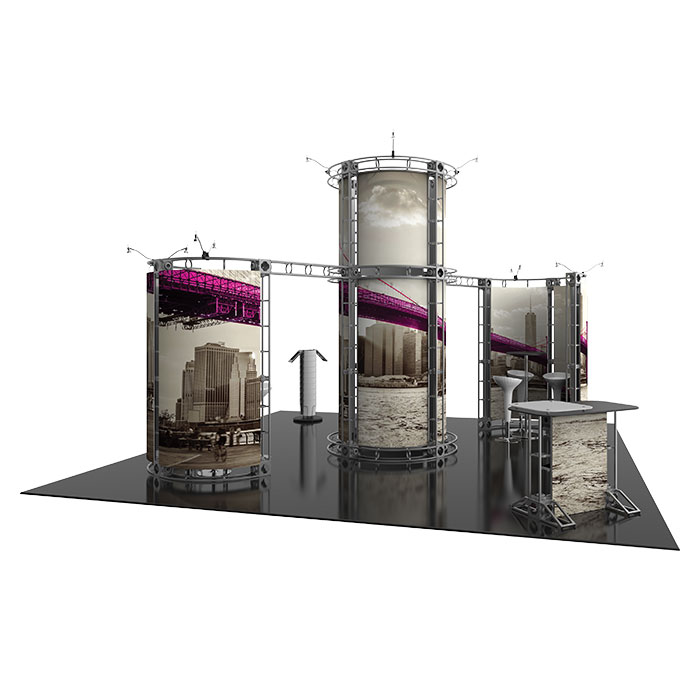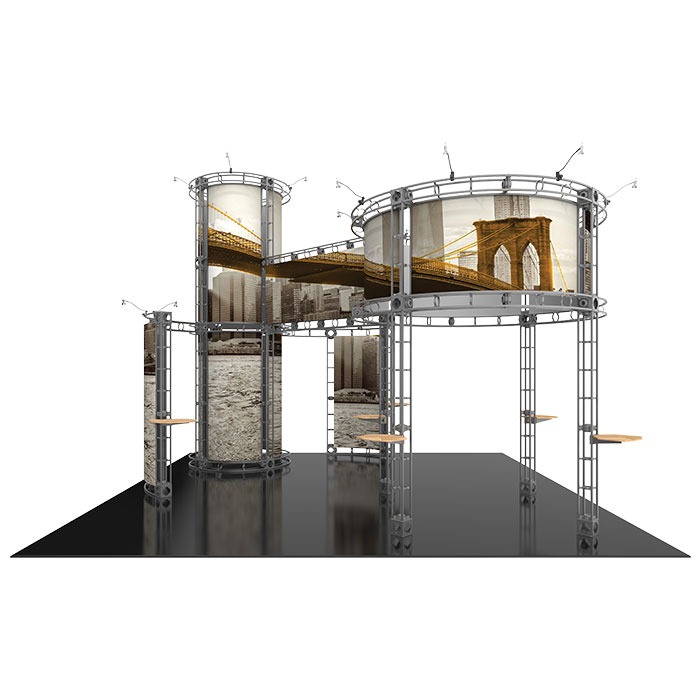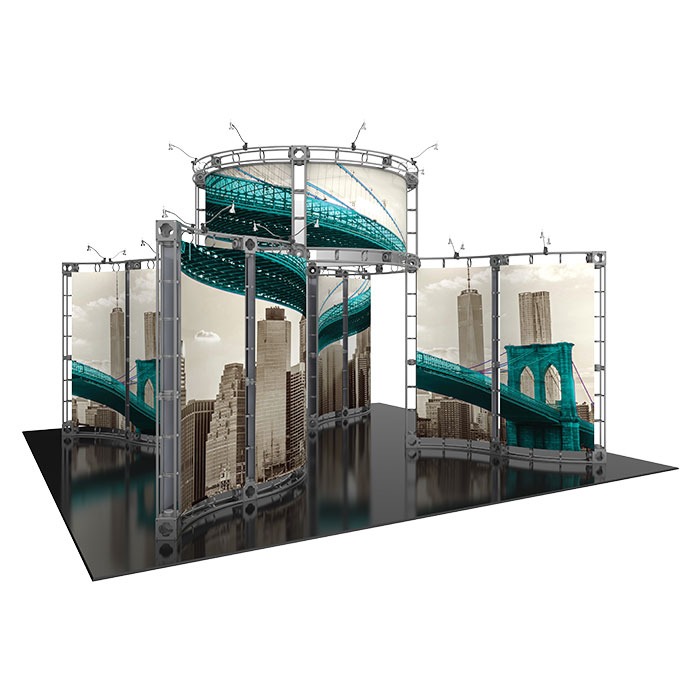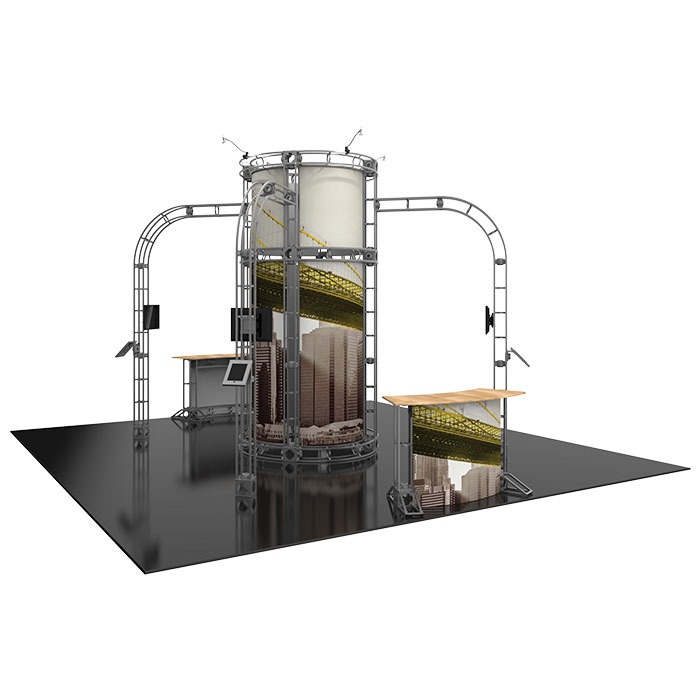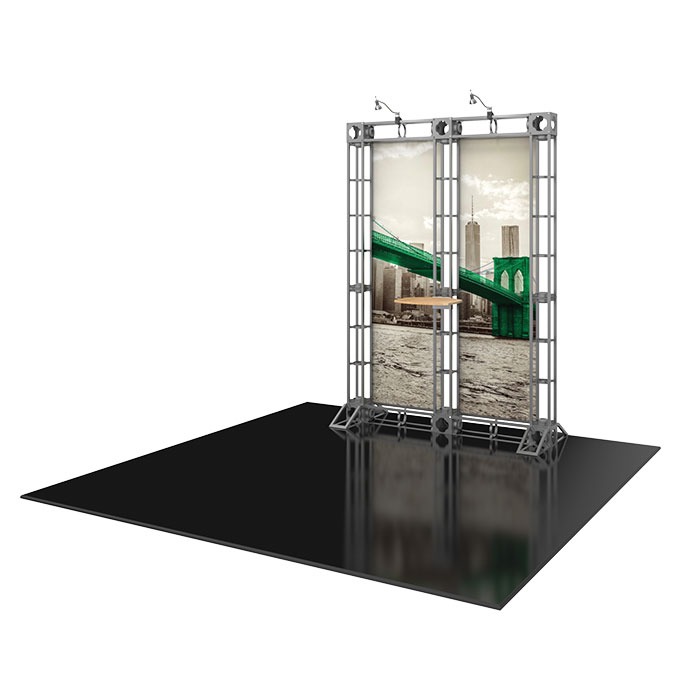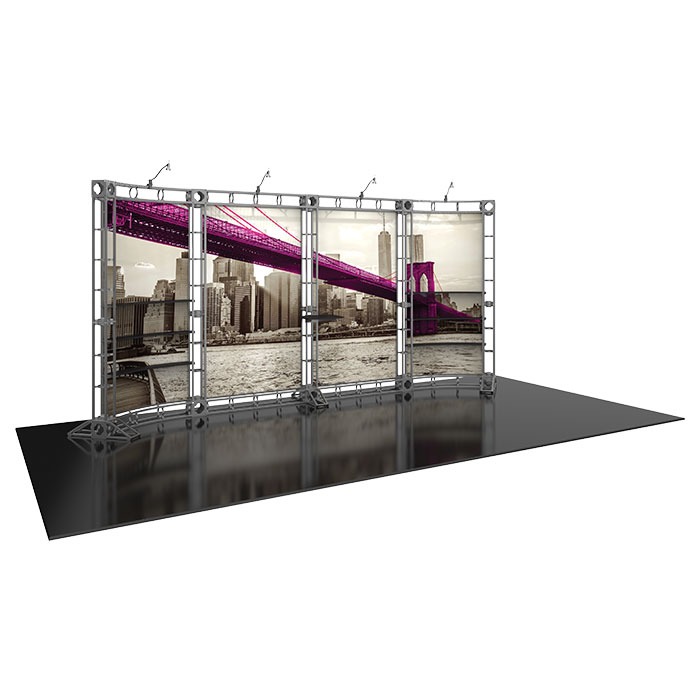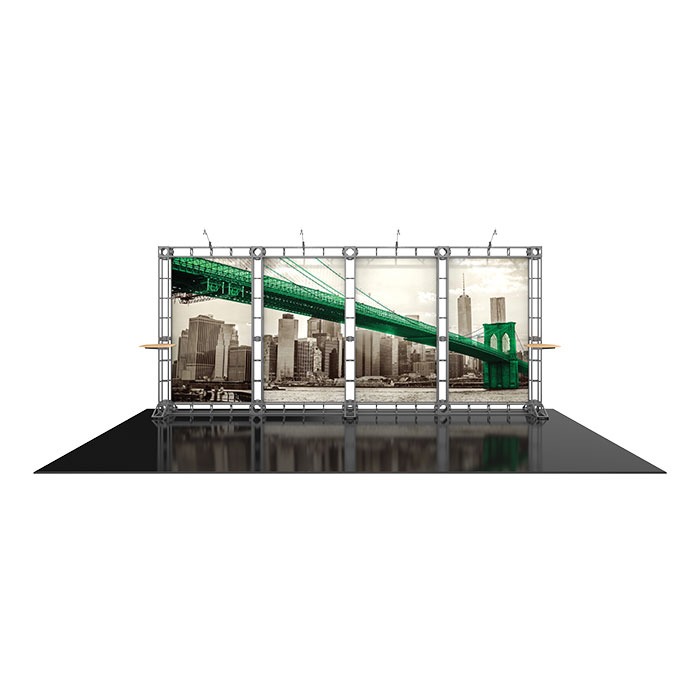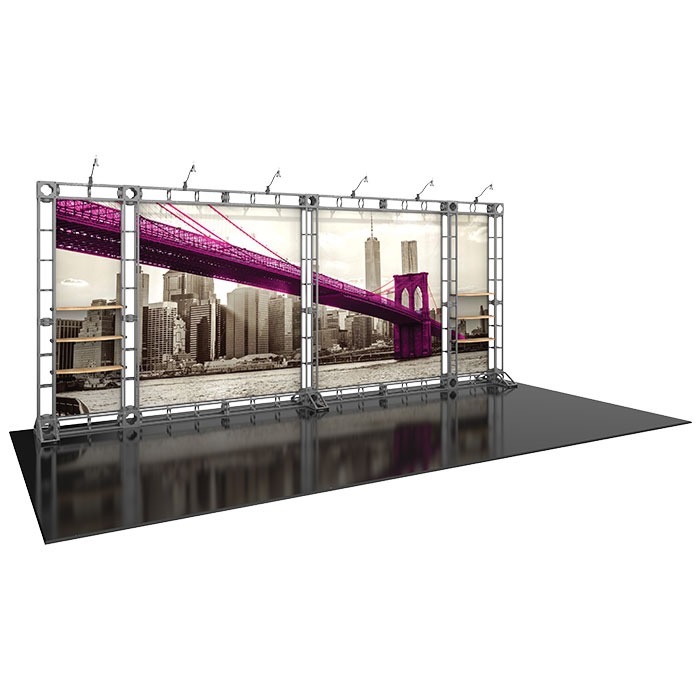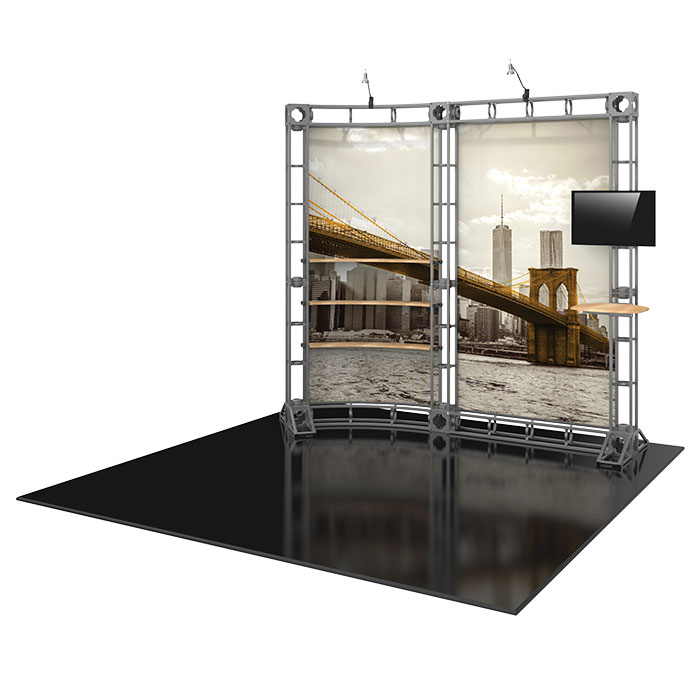 Features and Benefits
Orbital Truss
All displays come complete with stand and carry case
Easy no tool necessary assembly
All sizes are approx. but will fit in respected areas
Our customers are saying a lot of really great things about us! See what they are saying, or write a review.
Testimonials

I appreciate this so much I was a little late on notifying you and sending in the PDF and ones again your company came through and produced an amazing paper and a speedy delivery we're all all so grateful!
Sibley Dickinson
Noble and Greenough School

That's fantastic! You guys have really impressed me with these orders. I don't think I've worked with a print shop this flexible and agile the whole time I've been in art production. Thanks for the hard work! I look forward to seeing the result!
Nathan Cheatham
Cognitive Scale
Gabe, Brian,
I just want to say thank you for the amazing job you did with the postcards. They are by far the best-looking piece of campaign literature that my dad's put out since his first campaign in 2003. He's so pleased and we are both eagerly awaiting them to hit mailboxes throughout the ward.
As always, great work!
Beth

Brian, Bill and Gab, 
Just want to send you guys a quick note to thank you for the superb service you have extended to all of us at Beyond Walls over the past few weeks. I recognize that you guys put many of our orders on a rush in order to accommodate our short project timeline - thank you! Not only were all the print materials of superb quality - you guys went the extra mile with some minor design work and always delivered it with a smile. Undoubtedly the best customer service we've experienced with a print shop! Again, we are so grateful for your help, professional service and top notch product quality. We look forward to working with all of you in the future. 
----on behalf of the Beyond Walls Team, thank you!
Pedro Soto
Beyond Walls
Dear Gabriel,
Thank you very much Gabriel for all the work you put in to get the job done by 7:30. They look great. I look forward to working with you in the future. 
Andres Perez
The Revere
Kevin, thank you for the help with my campaign. I will refer as many ppl to as I can. Are you on Facebook? cause I would like to give you a  great review as well as add some pics. Have a great weekend.
Bryan Snow
Committee to Elect Bryan Snow