Are you starting with a retail store or a restaurant? Before you think of ways to increase your profit, you should think about marketing your business. The more you will spread awareness of your brand, the more people will be aware of you and thereby increase the chances of more revenue. One of the most effective or budget-friendly ways to promote your business is signage solutions. You can make use of outdoor signs to help your target audience to find your commercial facility easily. And outdoor signage makes your commercial space more appealing too. We, at Park Press Printers, can help. We are an established and reliable company that can offer you various large format printing options. Right from banners, vehicle wraps, to outdoor signage, we have every kind of sign that you may get printed for your business. With our quality products and customer-oriented approach, we have become one of the most reliable companies for printing solutions. So, if you belong to areas such as Boston, Worcester, Cambridge, Lowell, or Saugus, then you must opt for us.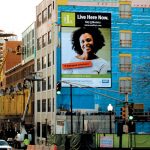 Here, we have put together a few crucial things to check about your outdoor sign before placing an order. Take a look.
You have to be very careful about the content you write on these signage solutions. You should have enticing content that attracts the target audience towards your brand. Keep the name of the brand clear and ensure that there is a call to action message too according to your business so that you can maximize the revenue from this business.
Outdoor signs should be beautiful in design. They should have the perfect color scheme and design which suits the sort of business you have and at the same time is attractive for the onlookers too.
So, if you are interested in hiring us, then contact us today.