Are you looking for new and innovative ways to promote your brand? Without proper marketing, any business is bound to fail and not reach the success that it desires. You can go for signage solutions of you looking for something appealing and yet not very costly. These are sturdy, smart, and creative elements that can be used in several ways to raise brand awareness. We, at Park Press Printers, can be the right choice for you. We are an established and experienced company which has been in this field for a long time. We can offer you a wide range of printing solutions which include union label printing, newspaper printing, and even large format printing. Hence, right from banners, decals, LED signs, and wraps, to fold out and mailers, menu board, business cards, frames and letter signs, and so much more, we can offer you everything. We are known for our sign design and customer-oriented approach. So, if you are from Boston, Saugus, Lowell, New Bedford, or Worcester, then you can opt for us.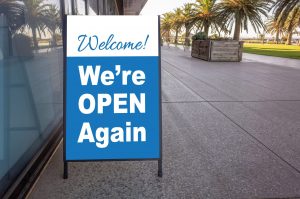 Here, we have put together a few things to keep in mind when it comes to the sign design. Take a look.
Pick Right Colors
The color scheme plays a vital role in the overall impact of the signs. You have to ensure that the colors are neither too bright nor too dull so that the focus is on the product and the brand name.
Choose Simple Font
You should not go for complex font styles for the message on the signs. Then it will not be legible and the purpose of creating and promoting the brand identity will be defeated. Get easy fonts that can be read easily and even for a distance.
So, if you are interested in our signage solutions, then you can contact us now.