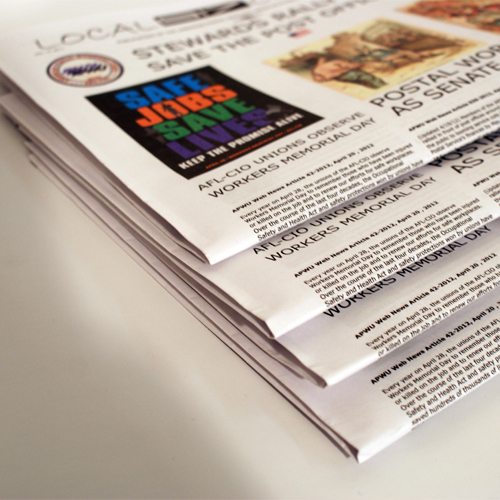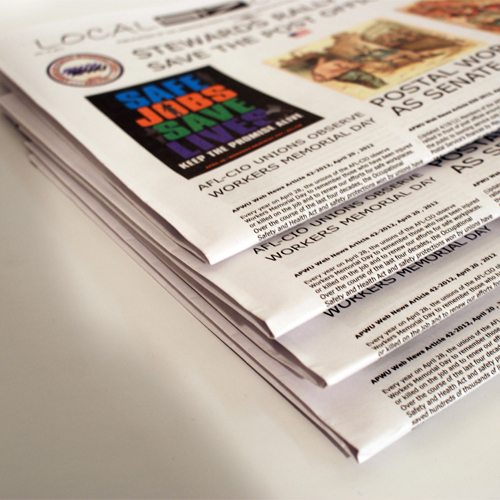 What You Need to Know
• Our Newspaper Standard Size is 11 3/8″ Tabloid with 2 choices for the height:
a.) 14.5″
b.) 17″
• We are also able to Print a broadsheet newspaper at 14″ x 22″.
•  You can choose between Black and White, full color, or a mixture of both.
• We have the capability of up to 40 pages.
• Need to get your paper to different communities? We offer Direct Mailing Service! 
• Choose from 3 paper stocks:
Newsprint
3580 Bright 
50# Offset
Need inserts? 
Do you need any extra printed materials nested within your newspaper? We've got you covered! Like many of the newspapers you get at your house, we can neatly insert other documents such as coupon or advertising flyers, single sheets with a mission statement or letter, or any other marketing materials you could think of. Request a custom quote today, or contact a customer service representative to see what is available.
Fill out the form to receive a quote
Use our Templates to Design Your Paper
• Download our Newspaper Template PDF
• Put it in your document
• Lock the file, and use the margins to design your paper!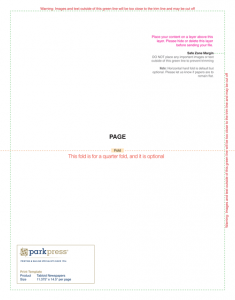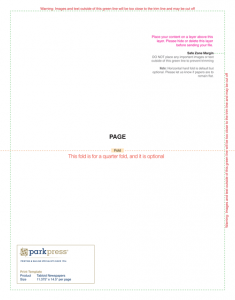 Request For Price
Fill out the form below to get a free quote