Trade Show Graphics – Crafted Solutions for your Union Trade Show Banners, Signs and Displays
Park Press is the right choice for union trade show graphics in the greater Boston area, other New England communities, and New York City. We are the best at what we do for a number of different reasons. Our experience is at the top of the list, because we have been building our reputation for excellence since 1934. This is a level of seasoning that is hard to match, but we never stand still. Technology is always advancing in our business, and we have consistently stayed a step ahead of the curve.
Our passion for the creation of union trade show graphics is another thing that sets us apart from others. We sincerely want to help fellow business people achieve their goals, and we go the extra mile to do just that. The workers here Park Press are members of the Communication Workers of America union, so you are making a powerful statement of support for organized labor when you choose our company.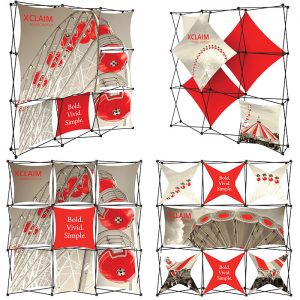 Custom Crafted Solutions
It is important to take full advantage of the opportunity to stand out when you are going to have  a trade show presence. As we have stated, we are on the cutting edge when it comes to current printing technology, so our trade show graphics sparkle, and it is impossible to ignore them. We work closely with each and every client to custom craft the ideal trade show displays, so your package will be totally unique.
There are different types of printed materials that can be part of the presentation. Our offerings include trade show banners, trade show signs, flyers, brochures, etc. In addition to the trade show signs and displays, we can also produce premiums that you can distribute to people that are drawn in by your union trade show graphics. These would include bumper stickers, buttons, and refrigerator magnets.
Don't Settle for Less Than the Best!
Our high quality, affordable union trade show graphics have exceeded the expectations of countless discerning business decision makers over the years, and they come back to us time after time. It is gratifying to be able to help them succeed, and we can do the same for you.
Whenever you need trade show signs, trade show banners, and other trade show display materials, give us a call at 781-233-0315 and we will take care of the rest.
View All of Our Trade Show Products