Union Sign Installation - We Provide Installation for Union Label Printed Signs, Banners, Window Decals, Vehicle Wraps and More for Labor Unions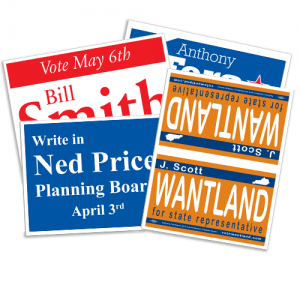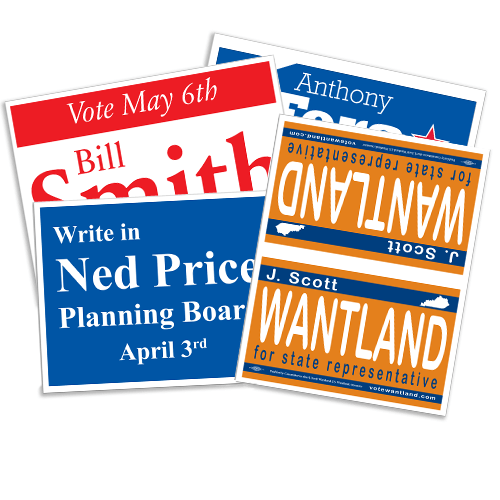 You can put on the brakes if you have been surfing the Internet trying to find a trustworthy union sign installation company. Park Press Printers is a long-standing printing resource that was originally established back in the 1930s. When you have been in business as long as we have, you must be doing something right, but the fact is, we never stop evolving. The only constant is change, and we have always stayed a step ahead of the curve as printing technology has advanced.
Our local clients are from the greater Boston area, and unions have always been very strong in Massachusetts. We are members of the Communication Workers of America (CWA), so we are firmly embedded within the organized labor community. If you like to support unions when you engage service providers, you will feel very comfortable working with Park Press Printers.
The union sign installation professionals that comprise our team are committed professionals that have wide-ranging skills. Some signage is very difficult to install properly, but we have the expertise, the equipment, and experience to effectively handle any type of union sign installation assignment. This includes heavy signs, large signage, and signs that have electrical components.
Some people that are interested in signs find that vinyl window decals can be a good alternative. This is another area of expertise for our company. Plus, because we have wide format printing capabilities, we can produce full-blown building wraps, and we can coordinate the installation. You can also rely on us whenever you need a printing resource that can design and apply vinyl vehicle wraps.
Experience the Park Press Difference!
Unfortunately, in far too many instances, the customer service that we receive is not up to par. You have call center workers sitting who-knows-where that are often disinterested, lacking in knowledge, and disempowered.
The dynamic is entirely different here at Park Press Printers. We want our customers to say "wow" when they get off the phone with us, and we want them to say it again when they see the quality of our union sign installation work. This commitment to 100 percent customer satisfaction is what has allowed us to grow our business for more than 80 years.
If you would like to speak with one of our union sign installation specialists, you can get in touch with us by phone at 781-233-0315. There is also a contact page on this website that you can use to reach out electronically.