Union Vinyl Graphics, Building Wraps, Car Wraps and Window Decals Design and Installation for Labor Unions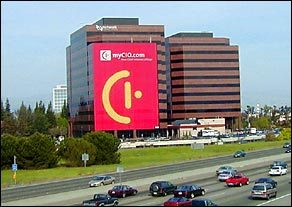 Park Press has built a reputation as the trusted resource for union vinyl graphics of all kinds. Believe it or not, we have been exceeding the expectations of discerning business clients for more than eight decades, and we aren't slowing down any time soon. Though we have an unrivaled level of experience, we work in a field that has always been evolving. We consistently stay on the cutting edge as technology advances, and our forward thinking vision has served us well. This certainly applies to vinyl graphics, because they were not used decades ago.
Our home base is in Saugus, Massachusetts, and many people in New England are union workers or staunch supporters. We are members of the Communication Workers of America, so you support union labor when you work with Park Press Printers. You also get the quality that is produced by dedicated union members who take a lot of pride in the work they do.
The union vinyl graphics that we offer can be used as a form of signage in business windows. Since they are relatively inexpensive and easy to remove, you can change them out if you have a seasonal message. The versatility can also allow you to advertise a temporary sale or a special event in a cost-effective manner.
Car wraps are another possibility. We design vinyl graphics that can be applied to commercial vehicles. Experts have found that a single vehicle that is adorned with an advertising message will be seen millions of times per year. Union vinyl graphics can also be applied to vehicle windows.
Vinyl Building Wraps
If you really want to make a statement in a very big way, vinyl building wraps can be the way to go. Our expert in-house design team can help you come up with a concept, and we have large format printing capabilities that allow us to produce vinyl building wraps up to 300 feet long. To put this into perspective, the typical traditional billboard is just under 50 feet wide. Plus, we can coordinate the application if you need assistance.
Give Us a Call Right Now!
The union vinyl graphics and vinyl building wraps that we produce are second to none, and we place an emphasis on world class customer service from the first point of contact onward. If you are ready to discuss your needs with a knowledgeable member of our staff, give us a call at 781-233-0315.