Are you working on increasing the profits of your business? Or do you want to start a new business? Sometimes, even if your products and services are top notch, it might happen that your business is not reaching the heights that you want it to reach. This could be due to the lack of sufficient marketing of your company. You need to work on effective yet budget-friendly marketing ideas to promote your brand. One such idea would be to opt for business signs. Sturdy, smart, and cost-effective, these are working wonders in every sector of business. We, at The Park Press Printers, can be the right choice for you. We are an established and renowned business which has been in the field for a long time. We are known for our large format, union label, and newspaper printing. Right from banners, vehicle wraps, to trade show displays, we have all kinds of signage options that you might need. We are known for our quality products and customer oriented approach. So, if you belong to areas such as Saugus, Lowell, Cambridge, Boston, or Worcester, then you can opt for us.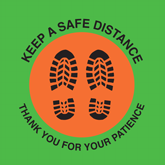 Here, we have put together a few things to check about your business signs before choosing. Take a look. 
1. Durability 
First of all, you should check the durability of the products. Remember your company's reputation is also related to these signs so it needs to be of a high quality that will also last long. After all, you are spending your hard earned money on this. 
2. Pricing 
Budget is essential in every kind of business. You have to make sure that you check the price of the signs and see if it is suitable for your budget or not. You can also compare it with others and see if this is a reasonable choice or not. 
So, if you are thinking of choosing our signage products, then contact us today.