Sign Company for Banner Installation, Vinyl Graphics, and Sign Installation in Worcester, MA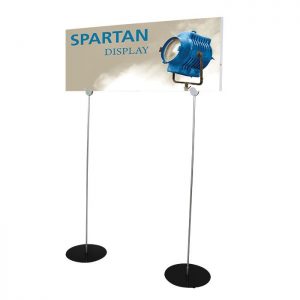 You are in the right place if you are looking for a Worcester, Massachusetts sign installation resource. Our company, Park Press Printers, has been a fixture in this area since the 1930s, and we have been able to maintain a very strong reputation within the local business community. This very special city is the second largest municipality in the state, and it has a vibrant economy, so it is a great place to run a business. We serve clients in Westwood Hills, Tatnuck, Burncoat, Beaver Brook, and all other sections of town, and we enjoy the work that we do with locals.
Every business is going to need signs, and we have the ability to create them. Plus, our sign installation technicians can handle any type of scenario, even when the sign installation involves a very heavy sign, a difficult angle, or lofty heights. Banner creation and installation is another area of specialization for our company. Large format printers are used to produce many banners, and we have extensive large format graphics installation capabilities, so no job is too challenging for our experts in the field.
Worcester, Massachusetts Vinyl Graphic Installers
We have you covered if you ever need sign installation or banner installation, but we also do a lot of work with vinyl graphics, and we have professional decal installers on our team as well. Adhesive vinyl can be used on interior and exterior walls and windows, and we provide a turnkey solutions for people who are interested in vinyl graphics.
Our in-house design team can help you develop the concept if you don't already have one, and we can produce stunning, eye catching graphics. At the end of the process, our Worcester, MA vinyl graphic installers can apply the finished product with precision.
Vinyl graphics can also be utilized on motor vehicles. Studies that had been conducted have found that vehicle wraps are the most effective form of outdoor advertising, and they get enormous numbers of impressions. This statistic is kind of hard to get your head around, but a vehicle that is wrapped with vinyl advertising will be seen about 50,000 times a day on average, and this number is multiplied if you have a fleet of vehicles on the roadways. Our Worcester, Massachusetts graphic installers can put their expertise to work to transform your fleet into a swarm of mobile billboards that constantly spread your message all over town.
Contact Park Press Printers!
If you would like to discuss your needs with one of our Worcester, MA adhesive vinyl and installation consultants, we can be reached by phone at 781-233-0315.