Cosmetic Packaging in Brooklyn, NY
It's no secret that many cosmetics that are sold around the world are packaged in and around Brooklyn. So when you are ready to pair your cosmetic products with the proper cosmetic packaging, you need to call Park Press Printers to ensure that you have the right cosmetic packaging. No matter if you need small boxes for lipsticks, larger boxes for creams, or any other size box, Park Press Printers will work with you to develop the best packaging that matches your brand identity, while also offering the ability to be eco-friendly with the packaging and inks used.
Commercial Packaging in Brooklyn, NY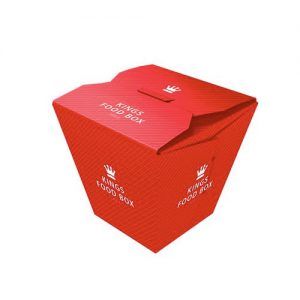 The sheer variety of different products available is mind-boggling. And then try to develop the right commercial packaging for these products, and you have a major challenge on your hands. No matter what your commercial product is, the team at Park Press Printers is ready to use their years of experience to develop an eye-popping commercial package that will stand out on the shelf from your competitors, and will still keep the product safe during the shipping process, whether that's across the street or across the country. Not only that, but your commercial packaging will also need to convey important information, such as your company's website, ingredients, bar code, and a host of other details. With everything that goes into a commercial package, don't let just anyone work on it, choose the experience and knowledge of Park Press Printers.
Restaurant Packaging in Brooklyn, NY
Do you really think about the restaurant packaging that you receive from a restaurant? Most don't, but there are important considerations that go into them. Certainly, you will want to have your Brooklyn restaurant name and logo, as well as the colors of your business, on the restaurant packaging. When customers bring out their leftovers from the fridge at home, seeing your brand will remind them of the yummy food that they had, and the anticipation of the rest of their meal that they will be having. Additionally, the inside of that restaurant packaging can be helpful in keeping the food fresh and not soaking it into the material. Park Press Printers have worked with many different restaurants for custom restaurant packaging, and they can help you as well.
Please note that our Brooklyn location is a sales office and no production is available onsite. We are still happy to provide you with our services, but please be aware that all production is completed from our Saugus location.
The history of European settlement in Brooklyn spans more than 350 years. The settlement began in the 17th century as the small Dutch-founded town of "Breuckelen" on the East River shore of Long Island, grew to be a sizeable city in the 19th century, and was consolidated in 1898 with New York City (then confined to Manhattan and the Bronx), the remaining rural areas of Kings County, and the largely rural areas of Queens and Staten Island, to form the modern City of New York.