Commercial Printing in Portsmouth NH, Concord NH, Manchester NH, and all the Surrounding Areas
Do you want to start your own business? Or do you already own one? Then, you must do a few things to make sure that your business becomes more far reaching. The secret to a successful business is the right promotional tools. Your business must use the smart marketing ideas to increase your brand awareness. One of the easiest ways of doing so is investing in commercial printing.We, at Park Press Printers, are one of the leading source of union label printing, newspaper printing, and custom business portal. We can provide you with large format printing, offset and digital printing, graphic design, direct mail listing, die-cutting, lamination, and a whole lot of other services which can be used to build your brand identity and spread it far and wide. With our 80 years of experience and solid quality products and services, we have become one of the popular companies for business printing in areas such as Cambridge, Concord NH, Manchester NH, Peabody NH, Portsmouth NH, and Salem MA.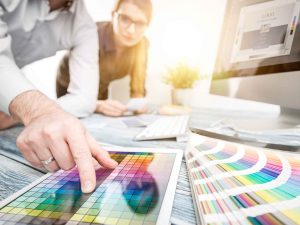 Here, we have few things to check before hiring a company for your business printing requirements. Take a look.
Reputation
One of the first things you need to check is if the company can provide you with a good service or not. You need to go through the customer feedback and the online reviews and ratings to see if the company you are considering has a good standing in the market or not.
Quality
Next, you need to keep an eye on the quality of the original materials. Regardless of what sort of thing you print, it must be of a top-notch level in terms of quality because it will be the face of your brand.
So, after checking these factors, if you think we can be the right choice for you, then call us at (781) 233-0315 now.