The packaging plays a pivotal role when you pack sustainable and perishable goods like food, pharmacy, cosmetics, and many other such products. The experts at Park Press Printing and Mailing know that the packaging materials depend upon the various business needs. With us, you will get a variety of choices in cosmetic packaging and restaurant packaging. All our boxes are made of 100% recyclable materials with the highest quality printing in both digital as well as offset presses. When it comes to food packaging, we can make it interesting to look at thus drawing more customers and not only that, we even make it a functional piece of which people can eat off. We are aware that a few cosmetic products have a small shelf-life; therefore, we make sure to meet our deadlines well before time. If you want your packaging to be memorable and do the talking about your brand in the regions of Massachusetts, New Jersey, New York, and Washington D.C., you can trust Park Press.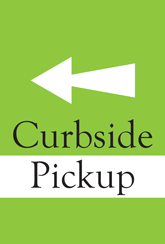 Below we have mentioned 2 essential factors to consider when selecting a package. Take a look. 
You should always go for materials that are made following the industry regulations as well as the legal guidelines. When it comes to food or cosmetics, one should focus on sustainability as a prime concern. A good package also scales up the efficiency of production and emphasizes the brand image of the company. 
With the right protective packaging, your product can make it safely from the production unit to the storage and distribution facility. The packaging of your product depends on a lot of factors like the distance your shipment needs to travel, the mode of transportation, and also where and how will it be stored before delivery. 
So, if you are looking for proper packaging for restaurant products and cosmetics, you can get in touch with us.