So, you're sold on doing some direct mail marketing, and you know that Park Press Printers can handle all of the steps to get your direct mail piece printed and out the door to your recipients.
But what if you want to do more than just a single piece to recipients? You might want to send several items all packaged together to recipients in Saugus, Lowell, Cambridge, Worcester, Boston, Brooklyn, or elsewhere nationwide. In order to do this, you need a kit or a way to get several items packaged together and then mailed out.
What To Put In Your Kit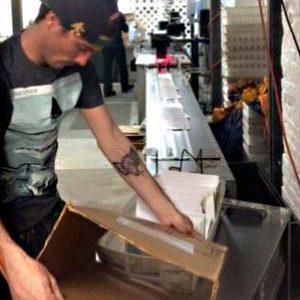 This is a question that every direct mailer needs to answer for themselves. It might only be a couple of items, or it might be a half dozen or more. The right answer is the number of items that make sense for the purpose of the mailing. An example might be a real estate agency and their attempt to get new clients either buying or selling their homes. The kit they put together might be an information flyer about the real estate agent, as well as local market analysis, along with a business card for the agent. Or perhaps instead of the business card they might put in a calendar magnet, hoping that the recipient would put it on their fridge to last even longer and be a reminder about selling or buying a home with them.
Mailing Lists Are Important
When sending out these kits, having a quality mailing list is just as important for the success of the kit fulfillment. Who are you wanting to send these kits to? Are you looking to mail to your past clients to re-engage them, or are you wanting to try to secure new clients? How large of a mailing are you looking to do? If you don't do enough, you won't have a solid base to make decisions from, and if you do too many you are wasting marketing dollars until you know that your mailing is working. It's worth spending time on your mailing list to really understand who you are mailing to and what you want the outcome to be.
When you are ready to do kitting and fulfillment for your business in Saugus, Lowell, Cambridge, Worcester, Boston, Brooklyn, or nationwide, give a call to the experts at Park Press Printers to find out how we can help make your marketing dollars work most effectively.