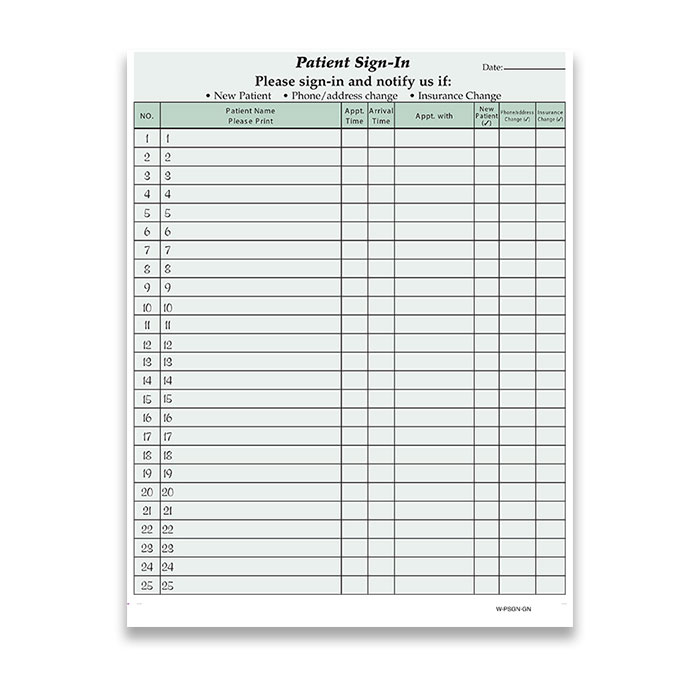 RX Forms
As Federal and State regulations for prescription pads increase, Park Press continues to offer the latest in Rx pad technology. Our scripts are compliant with state guidelines and are approved to print in California, Colorado, Delaware, Florida, Indiana, Kentucky, Maine, New Jersey, Washington state, West Virginia and Wyoming. Our standard-secure prescription pads exceed Federal guidelines in all other states. To get started on what questions need to be answered before placing an order, contact us at [email protected]
We offer State Specific RX, Standard RX, and Bond RX. We also offer Thermal Rolls and Laser Sheets. Our selection of medical forms is very large and this is just a fraction of what we offer. If you don't see what you are looking for please contact us and we will be glad to supply you with a quote.
Form Information•
State specific tamper-resistant prescription pads exceed Federal Medicaid requirements. Our multiple security features meet or exceed State regulations and come standard on each script, securing your customers to fight against fraud. Park Press is an approved security printer for CA, CO, DE, FL, IN, KY, ME, NJ, WA, WV & WY. We accept small orders (4 pads or 9 books) with a guaranteed 3 business day lead time on those small black imprint orders (up to 48 pads, or 27 books).
Call for more Details: Custom Corners, Silver Square, Rounded Embossed, Call for more Details, Call for more Options.
Standard tamper-resistant prescription pads exceed Federal requirements and are Medicaid compliant. Our multiple security features come standard on each script, securing your customers to fight against fraud. June's breaking news... Effective January 1, 2019, all Part D Prescribers must be enrolled in Medicare in order for any Part D drugs prescribed to eligible for coverage. In addition to this, the pharmacy must be provided the prescribers NPI be either printing it on the script or another form of passing it to them.
Park Press offers colored bond paper scripts with no security features for those non-controlled substance scripts.
Our customers are saying a lot of really great things about us! See what they are saying, or write a review.
Testimonials

I appreciate this so much I was a little late on notifying you and sending in the PDF and ones again your company came through and produced an amazing paper and a speedy delivery we're all all so grateful!
Sibley Dickinson
Noble and Greenough School

That's fantastic! You guys have really impressed me with these orders. I don't think I've worked with a print shop this flexible and agile the whole time I've been in art production. Thanks for the hard work! I look forward to seeing the result!
Nathan Cheatham
Cognitive Scale
Gabe, Brian,
I just want to say thank you for the amazing job you did with the postcards. They are by far the best-looking piece of campaign literature that my dad's put out since his first campaign in 2003. He's so pleased and we are both eagerly awaiting them to hit mailboxes throughout the ward.
As always, great work!
Beth

Brian, Bill and Gab, 
Just want to send you guys a quick note to thank you for the superb service you have extended to all of us at Beyond Walls over the past few weeks. I recognize that you guys put many of our orders on a rush in order to accommodate our short project timeline - thank you! Not only were all the print materials of superb quality - you guys went the extra mile with some minor design work and always delivered it with a smile. Undoubtedly the best customer service we've experienced with a print shop! Again, we are so grateful for your help, professional service and top notch product quality. We look forward to working with all of you in the future. 
----on behalf of the Beyond Walls Team, thank you!
Pedro Soto
Beyond Walls
Dear Gabriel,
Thank you very much Gabriel for all the work you put in to get the job done by 7:30. They look great. I look forward to working with you in the future. 
Andres Perez
The Revere
Kevin, thank you for the help with my campaign. I will refer as many ppl to as I can. Are you on Facebook? cause I would like to give you a  great review as well as add some pics. Have a great weekend.
Bryan Snow
Committee to Elect Bryan Snow