Businesses soar higher when you successfully reach out to people. Advertising a business is a crucial part of running a company. There are of course, many traditional ways of advertising, but nowadays, you can make it much more eye-catching and engaging. One such way is to perk up business signs. Known to be the least expensive form of advertising, business signs have come a long way when it comes to their designs and utility. Especially for small and new businesses, this can be very effective. For example, storefront signs can instantly communicate with potential customers on the street. However, you need to pick a strong material and creatively design it in order to make it more appealing than your competitors. So, if you want to climb new pillars of success with a business sign, then we can be the right pick for you. At Park Press Printers, we have been serving numerous clients all over areas like Boston, Cambridge, Lowell, Saugus and Worcester. We understand the need to factor in the vision as well as the budget of every business while designing such signs. Whether you need wooden signs, neon signs o storefront signs, we can provide it all!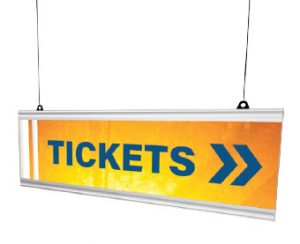 Here's why you need business signs for your business. Take a look. 
Impress Customers

 
A business sign is the first sign of contact with customers. Hence, it can make or break your brand name. If you have a stunning sign to complement your business, you can quickly create a positive first impression for customers. Additionally, a well-maintained and well-designed display is always welcoming for returning customers as well.  
Reach More People 

 
With business signs, you can reach new people every day. Without having to aggressively advertise your business, you can catch the attention of passersby on the street. This is especially good news for new businesses which need to start on a lower advertising budget.  
Call us on (866) 200-0370 to know more about our printing services.