As we all know, advertising is an indispensable part of any business. However, you need to efficiently advertise your brand name so that it reaches the target audience in the most convenient and shortest way possible. You should have a vision in mind when spreading the name of your business. If you want to reach customers far and wide, then a great way to do that is by installing custom signs. Custom signs help create a unique brand image that will get etched into the minds of new and returning customers. In this regard, however, you need to build a sign that will make you stand apart from the crowd. While designing a sign, you also need to factor in the brand image of your competitors, so that you can be one step ahead of them. So, if you want to reach new customers every day with the help of custom signs, then we, at Park Press Printers, can help you. Our skilled and talented graphics team personally works with you to make your brand vision a reality. If you want affordable but high-quality signs for your business in areas like Boston, Cambridge, Lowell, Saugus, Worcester, etc. then you can rely on us.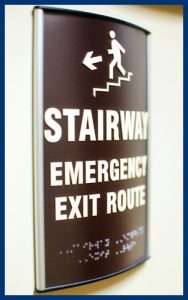 Here are two factors that you should keep in mind while choosing custom signs. Take a look. 
Experience of the Company

 
Before choosing signs for your business, make sure that the business has a lot of experience in this industry. They should have an experienced and skilled staff to cater to their customers. The design team should help you with their useful insights and the installers should install the sign in an impeccable manner. They should have all the permits and licenses to undertake such services. 
You should ensure that the company only supplies high-quality signs. There should be no compromise when it comes to its resilience and sturdiness. A business sign represents he reputation of a company and that is why, it should be well-made and long-lasting.  
If you think that we can be right for your business, then give us a call today!