Business Signs in Boston, Cambridge, Worcester, and all the Surrounding Areas
For any trade to grow and achieve new heights the product that it makes or the service that is provided must be advertised to attract prospective customers. We, at Park Press Printers, offer to help you with the process of growth of your company by bringing to you our innovative and unique business signs that can be customized to fit your needs. Whatever might your trade be that you need to advertise; we are the firm to come to. We make it a point to help our customers make the right choice for their work within the budget that they have in mind. We serve customers who have offices in and around the areas of Worcester, Lowell, Boston, Cambridge, and Saugus.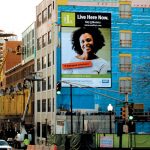 Here, we have put together 4 useful varieties of displays that your trade can profit from. Take a look. 
The brighter the display the more attractive it is. Nothing spells bright firmly than neon lights which are eye-catching and can be easily spotted in the dark. 
For sophisticated places such as a law firm's office or the premises of a consultancy firm, the display needs to be just as graceful and elegant. This is when a display that is designed to keep in tune with the business can be useful. 
For big businesses that have offices in the city's high-rises, the use of glass displays is not only stylish but also very formal. Glass can be cut and its shape can be changed as per the needs of the business, thereby making it a very common choice. 
If the business or shop that needs to be advertised is more common than the option that has proved to be quite popular is of metallic displays which are sturdy and powerful. 
So, if you are thinking of adding a little something to your shop or place of a trade by installing a new display then get in touch with us without any delay.