Do you own a business of your own? Well, you need to make sure that as much as you put your hard work behind the quality of the products you are selling, you also need to market these in a certain way so as to lure more customers your way. And by marketing, you not just have to advertise the product in a certain way but you must also present it beautifully. You must understand that the packaging of the product plays a huge role in ensuring people take a look at what you have to offer. So, invest in quality packaging ideas. We, at Park Press Printers, can offer you custom boxes and box printing services. We comply with your specifications and come up with a packaging design to help your brand stand out from the rest. We are a Union Print Shop. We can provide union cosmetic packaging, union gift box packaging, union food or beverage packing, union retail box packaging, Union eco-friendly boxes, union button closure boxes, union fold and assemble boxes, and the list goes on. With our quality and dedication, we have become a preferred choice in areas like Massachusetts, New Jersey, New York, and Washington D.C.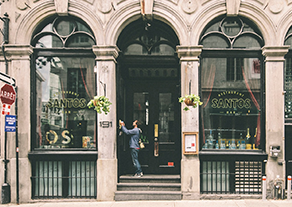 Here, we have put together a few things to consider while ordering customized boxes for packaging. Take a look. 
Make sure that you choose the size of the box carefully. It should neither be too big nor too small for your product. It should fit your product perfectly and give it a compact look. So, check the size of the box when choosing. 
It is always better to choose eco-friendly materials for your packaging boxes. These are good for the environment and also cost you less. Moreover, you should make sure that the material is durable and can stand the wear and tear that the box will go through during the different stages, right from the processing and packaging to the sales.  
So, if you want to order your packaging boxes from us, then contact us now.