Are you building a new office for another branch of your business? Or are you just starting with your new business? One thing that you have to keep in mind is that your business will earn more revenue only when the marketing strategy is right. You should use every avenue to spread awareness about your brand. Hence, you should also use your new commercial space for this purpose. What you can do is make use of indoor signage solutions. This will both add to the functionality of your office, create great aesthetic appeal, and also contribute to the brand awareness agenda you have. We, at Park Press Printers, can be the right choice for you. We have an overall experience of over 80 years in this field. We bring you a wide range of services, such as large format printing, union printing services, printing booklets, letterheads, newsletters, banners, direct mail services, and even indoor signs. We are known for our great quality and quick turnaround. So, if you belong to areas such as Worcester, Boston, Cambridge, Lowell, or Saugus, then you can opt for us.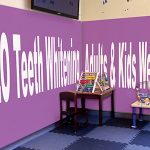 Here, we have put together a few essentials to check while ordering for indoor signs to help your business. Take a look.
Durability
Indoor signs are an investment. You must make sure these are made of good quality materials which have high longevity. Or else, these will break or wear away too soon. You should check the durability of these products before making a decision.
Pricing
Another vital thing that you have to focus on is your pricing. You need to make sure that the price of these signs is reasonable and are suitable for your business budget. If required, take price quotes in advance and compare these with the others to choose wisely.
And if you feel we can offer you the right products you need, then contact us today.