Do you have a retail store? Or do you run a restaurant? Well, some types of businesses are run on a particular time schedule. In order to make your target audience aware of this schedule and attract them to your commercial space during that schedule, you must have some sort of signs right in your commercial building. You could have signboards or banners but will these be visible when the sun goes down? If the streetlights are not enough, your business sign could go for a waste. That is why you should opt for neon signs. We, at Park Press Printers, can help. We are an experienced and reliable company that has been offering expert large format printing and union printing services. We are in this field for more than 80 years and have some of the most efficient and knowledgeable staff to help us with quality products and services. We also offer high-quality signage solutions, direct mail services, stationery, trade show displays, and so on. So, if you are located in areas like Worcester, Boston, Lowell, Saugus, or Cambridge, then you can choose us.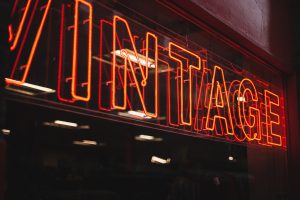 Here, we have put together some of the smartest benefits of having neon signs for your business. Take a look.
Easy Visibility
The first and foremost benefit is definitely better visibility. You can spot these signs from across a distance, whereby you can understand if the restaurant or retail store is open or closed. This ensures more footfall and higher chances of business.
Aesthetically Appealing
Neon signs look interesting and quite attractive. It attracts your target audience, especially children, to your store or restaurant. This adds more to the look and feel of the place and due to a more attracted audience, your business revenues are likely to go up much more.
So, if you are interested in getting these signs for your business, then contact us today.