Loyalty Card Mailers, Packaging, Union Card Mailers, and Union Card Tipping
Successful marketers know the meaning of building good relationships with their customers. All things considered, we, as customers, crave membership, rewards and exclusive privileges when we walk into a store. Loyalty card mailers, in this context, are the perfect way to reward customers for their long-term loyalty to a brand. This keeps the communication between the brand and the customer alive. Mailers are an amazing way to reach out to the consumers and further pitch our products to them. The promotion of your brand, however, depends on the right kind of communication to the right kind of people. If you want to send out loyalty card mailers to your customers which are specially designed, then we at Park Press Printers can be of service to you. We acknowledge the importance of having a rewarding scheme and work towards improving your brand image by keeping the right target audience in mind. Be it any kind of printing needs, we will make sure that all your marketing idea comes alive through us.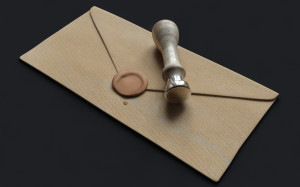 Here is how you can choose the perfect printing agency. Have a look.
Technology
A printing agency should have all the necessary equipment to make your mailer more appealing to your consumers. Printing has come a long way nowadays and thus, for a mailer to be effective in reaching out to people, should have all the elements of expertise. They should have all the modern technology to make your marketing endeavor a successful one.
Designing Opportunities
A printing agency should, of course, provide you with all the latest technology in printing, but it should also be able to assist you in designing the mailer for your customers. You should be able to upload images and styles according to your own taste but the printing agency should be able to represent your ideas on paper with precision by using the right graphics, texts, and logos.
Wish to know more? Then call us today!