Newspaper Printing, Letterpress Printing, Commercial Printing and Magazine Printing
Do you own a business and have recently launched a new product? Do you want to start a new service? Or are you starting with a new scheme or offer? Well, sometimes, these strategies must be used to lure more customers for your business. However, if people do not come to know about what you are doing, how will the gather? That is why propaganda is important. You need to spread the message to your target audience as early as possible. But how will you do so in a short span of time? That is where newspaper printing can come handy. Well, everybody reads the newspaper. It is a fantastic way to let everyone know about your brand and its offering. Just customize your advertisement with the right size, font, page count, or color and you will get a desired outcome. We, at Park Press Printers, can be the right choice for you. We are an experienced and reputed company which has over 80 years in this business. So, we will be able to use our newspaper printing services to promote your business in an effective manner.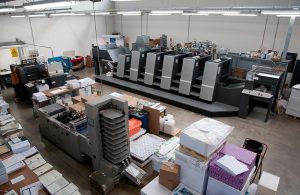 Here, we have put together a few questions to ask your newspaper printing service. Take a look.
Which areas do you deliver the newspapers?
If you are running a business, you will have surely mapped the desired places where you want to promote your business. In order to understand if these newspapers will be able to reach those targeted areas or not, you have to ask which areas these will get delivered to.
How much do you charge for these services?
Although newspaper printing is quite economical in nature, you still must have a budget for your brand promotions. You must ask the company about their charges to make sure it is affordable to you or not.
After asking such questions, if you think, we can be the right choice for you, then quickly get in touch with us now.