As you walk down the corridors of your local library or favorite book store you will notice the array of hardcover and softcover books living in perfect harmony, Each unique in its own way. But have you ever stopped to think about the differences between the two? For writers and publishers choosing which style of book could pose as a challenge? Hardcover vs paperback? Why do some of our favorite books come in both hardcover and paperback and how do you choose which book will fit your story and your budget?
Hard Cover Books
We'll Start with Hardcover books. The hardcover book is the most prestigious of the binding world. Also known as casebound or hardback, the hardcover book is the flagship edition of a given book; first-edition hardcover books are often sought after by the hardcore book collectors. For debut books in most mainstream genres, the hardcover book is typically released several months to a year before the paperback, in order to maximize sales to the portion of the market most dedicated to buying that particular title. For more information on hardcover books or to request a quote, click here.
Unlike the softcover book, the hardcover has versatility in the way the cover is made. Your cover options are cloth, leather, printed/laminated, bonded leather, and of course a dust jacket.  Hardcover book printing also has options like custom end-leaves, gilded edges, speckled and edge staining. Each of these custom addons brings a more unique and intriguing look to your hardcover book. Let's go through each:
Custom End-Leaves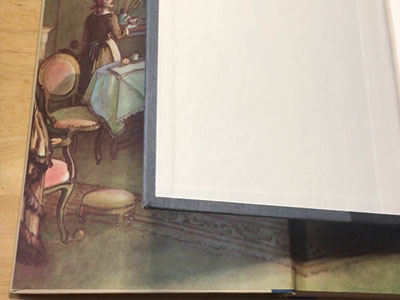 End-leaves are the sheets of paper that lay on the inside front and back cover. For standard end-leaves, you can choose either white, black, red, or blue. But for custom end-leaves, you can print any image you would like.
Gilded Edges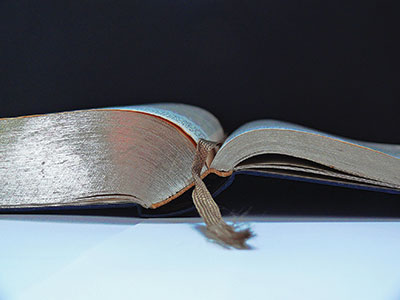 A process most popular on bibles, where all three edges of the book are sanded and almost polished before laying on a thin film of gold foil which is transferred to the book edge with a heated silicon rubber roll. Most people think this is for decorative purposes only when the real purpose is to protect the pages from the natural oils of the human hands. Just open an old book and see the discoloration of the pages. Gilding foil is available only in silver and gold, matt or glossy.
Speckled Edges and Edge Staining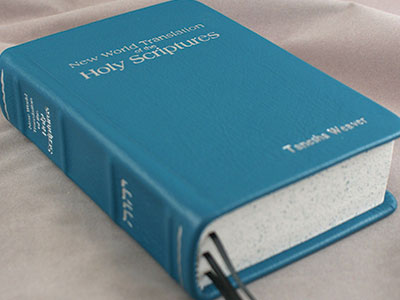 Speckled edges and edge staining are both fun ways to bring a little variety to your hardcover book. For speckled edges, the book edges are sprayed with a fine mist to create a random spotting affect cover on the book.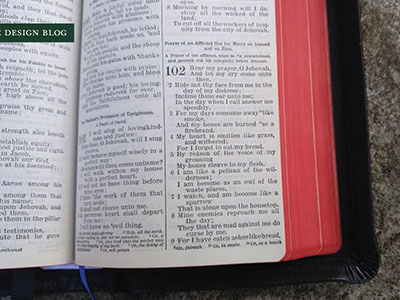 There are 2 types of stain for edge staining, water-based aniline dye which has limited colors and ink based (more expensive) in just about any PMS color.

Paperback Books
Paperback books, also known as a softcover or perfect bound books are the most commonly printed books in the publishing arena. Due to the materials involved in making a paperback book, it is the most cost effective if you are looking for cheap book printing. Because of the compact, lightweight shape of the paperback book, it is inexpensive to ship. The paperback book is the print format of choice for any publisher on a budget. For a quote or to read more about paperback books, click here.
The most common method to make a perfect bound book is Adhesive Binding. This method involves printing your text pages in book blocks. A book block is when you print every page of the book all at once, so if you were to pick up the loose paper, you would be holding all the interior sheets of the book. The alternative to this is signatures, but we will get into that later.
The interior text sheets are typically printed on 60lb uncoated text or 80lb coated text and printed using ink or toner. Once the book blocks are ready you cut the block at the spine and bind the pages together to a printed and laminated cover stock with a hot glue called EVA glue. For even stronger binding you can use PUR glue. Production for paperback books is typically faster than the production of hardcover books.
Although printing in book blocks and gluing is the most common method to make a soft cover book it is not the only method. In fact, Hardcover and paperback books share two similarities when it comes to binding. They can both be adhesive bound and they can both be sewn. While adhesive binding is most common for paperback books Smythe sewn is the way to go with hardcover books. Symth sewn books are also the most durable and longest lasting.

Signature Sewn Books
Smyth sewing is a method of bookbinding where groups of folded pages (referred to as signatures) are stitched together using binder thread. Signatures are folded from 8, 16, 24, or 32 pages.
Each folded signature is sewn together individually with multiple stitches and then joined with other signatures to create the complete book block. Once the pages are in signatures we use EVA glue to adhere the text pages to the soft cover or the hardcover. This method allows for a strong bond as well as gives the book the ability to lay flat.
If you thumb through the pages of a Smyth-sewn book, you can see the thread stitches in the centerfold of each signature. Smyth-sewn binding is the most durable and quality form of binding and is able to stand up to years of wear and tear. This binding is typical for Hard Cover books but is certainly not foreign to paperbacks.
Ends Glued Solid
Another method of Paperback Binding is called Ends Glued Solid. This method is when the endpaper is applied to the front and back of a book block. Then softbound. The first sheet is then glued to the inside cover creating one solid sheet. This is a special addon for paperback books but is a standard for hardcover books.
So when it comes down to it the real difference between the two books would be longevity and appearance. Even though the two books share similar binding methods a hardcover book will always outlast a paperback. There are a lot more flashy add-ons you can apply to a hardcover book but paperback has its own indy style. You will certainly save money when printing a paperback but the money spent on the hardcover will give you A list status. In the end, as long as the readers are enjoying your work, it is a happy ending to your story.
More Articles
Kevin O'Connell | March 1, 2019
Jeremy Dalton | February 6, 2019